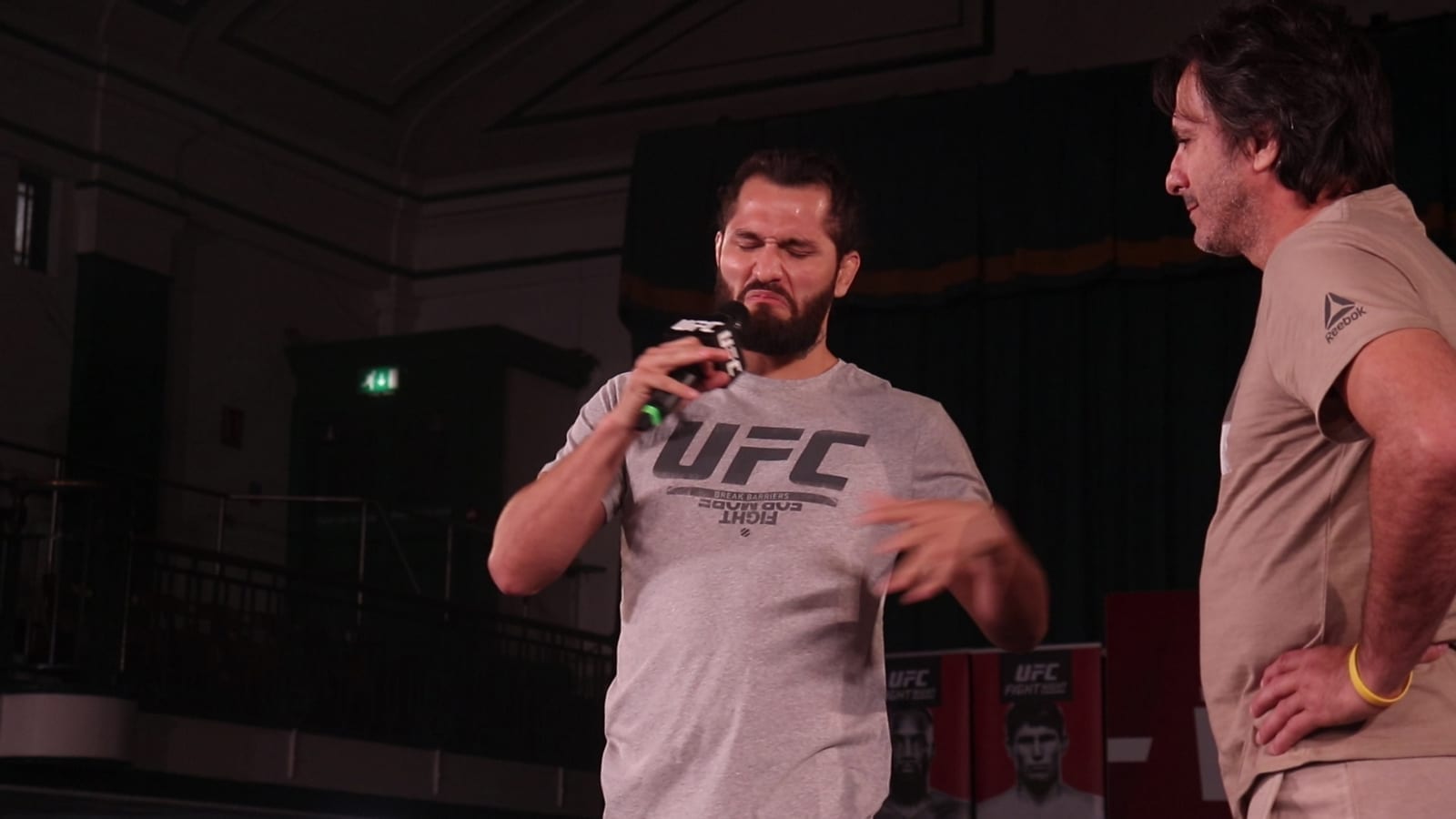 At the beginning of this year, Jorge Masvidal was somewhere in the middle of the road. By the time December comes to an end, he could be undeniably one of the absolute top stars in the sport.
Masvidal is set to meet Nate Diaz on November 2 in the main event of the UFC's annual Madison Square Garden show. It's considered something of a modern marvel, with the promotion having previously been unwilling to show an interest in putting non-title fights atop marquees.
Luckily for the UFC, however, when he returned to action last month with a win over Anthony Pettis, Diaz announced he'd actually commissioned a brand new title: the baddest motherfucker in the game.
All in all, Masvidal's feeling pretty excited about how things have turned out.
"And I bring unto thee, nothing but pure violence," Masvidal said, speaking on his YouTube channel. "November 2nd, science and violence mixed. And I got the opponent to throw down with, someone who's gonna meet me in the middle of the ring, and do what we do. Yes. You wanna see this? November 2nd you better tune in, because there's a lot of haters talking, them haters are particularly the fighters. Don't listen to them. Some little boobies that I always got mentioning my name. I'm sorry, I just joined that multi-millionaire club and you didn't.
"Tune in. It's gonna be a battle for the ages. It's gonna be a masterpiece, make sure you check this one out. This was a special one for me. I gotta get that belt, it's that bad motherfucker belt."
–
Comments
comments