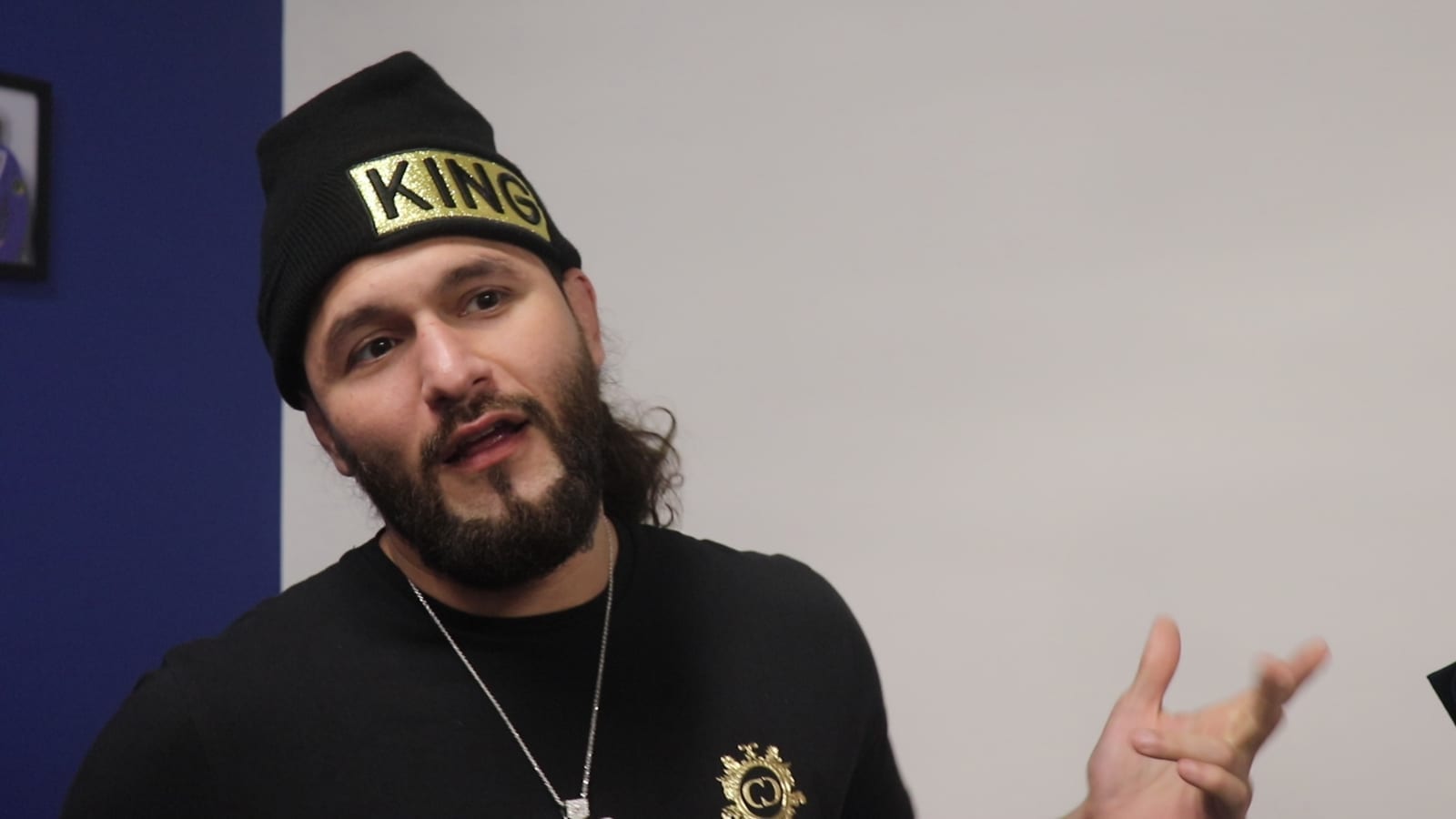 Jorge Masvidal isn't exactly mad at the UFC, he just feels strongly about what he feels he should be paid to compete in the Octagon, and until they match that number, he won't be drawn into doing so a day early.
Masvidal was meant to match up with UFC welterweight champion Kamaru Usman this summer, but negotiations between the UFC and Masvidal eventually became so prolonged the promotion began looking elsewhere. In the end, it was Gilbert Burns who received the call to meet Usman on July 11 in Abu Dhabi.
That, Masvidal says, is because Burns was the fighter they could pay the least.
"There's not much to say," Masvidal said, speaking on his YouTube channel. "They promised me a spot for numerous months and they only wanted me to have the spot and after the fight a lot of revelations have come out as to how much they put into me wanting for me to be a part of the event.
"But they offer considerably less money than what I should be getting, and it doesn't work, and then they offer the guy the least amount of money who would take it. So that's what they do. They offer[ed the fight to me] and then after I said no, they offered a couple other people until they got to Gilbert. Gilbert wasn't their first name. Nobody on a worldwide scale knows him. I'm not dissing his skillset, he's just not a known guy.
"Of course he took the lowest amount of money to fight for a title. He can do whatever he wants with his time and his skillset and so can I. I want to get paid for mine. I don't have anything positive or negative to say about the fight that's coming up, I don't care. I'm just worried about me."
What happens next for Masvidal is now unknown. A rematch with Nate Diaz seemed on the cards, with both fighters taking to social media to fire a few shots at the other, but at the moment UFC president Dana White's attitude appears to be one of disinterest in booking either man.
Regardless, Masvidal says he will be sticking by his guns for as long as it takes to get what he considers fair.
"I hate to sound redundant, but if we get our worth, it doesn't matter who it is. I love the fight. I always get told don't say that, because you know why, they expect me to do it for cheaper. Damn near free," Masvidal said. "I love to compete in the sport that I do, but I've been doing it for a long time and I've been in the shadows studying, learning. What makes this guy be able to get that much money, that whole planning, we've been doing it for a while. We have a formula, just like I do for fighting I have a formula for the business side of it.
"If they don't want to pay me what I'm worth, it's cool, man. I'm set for life. I don't have to fight, I fight because I love it. … I don't have to fucking fight. I don't. I love to do this shit, but I'm going to get paid every fucking time I do it. If it's Nate's ass, if it's whoever the fuck it is. It doesn't matter. Just pay me what the fuck I'm worth.
"Of course, I would love to fucking fight with Nate just because I didn't get to put him to sleep how I wanted to."
Comments
comments