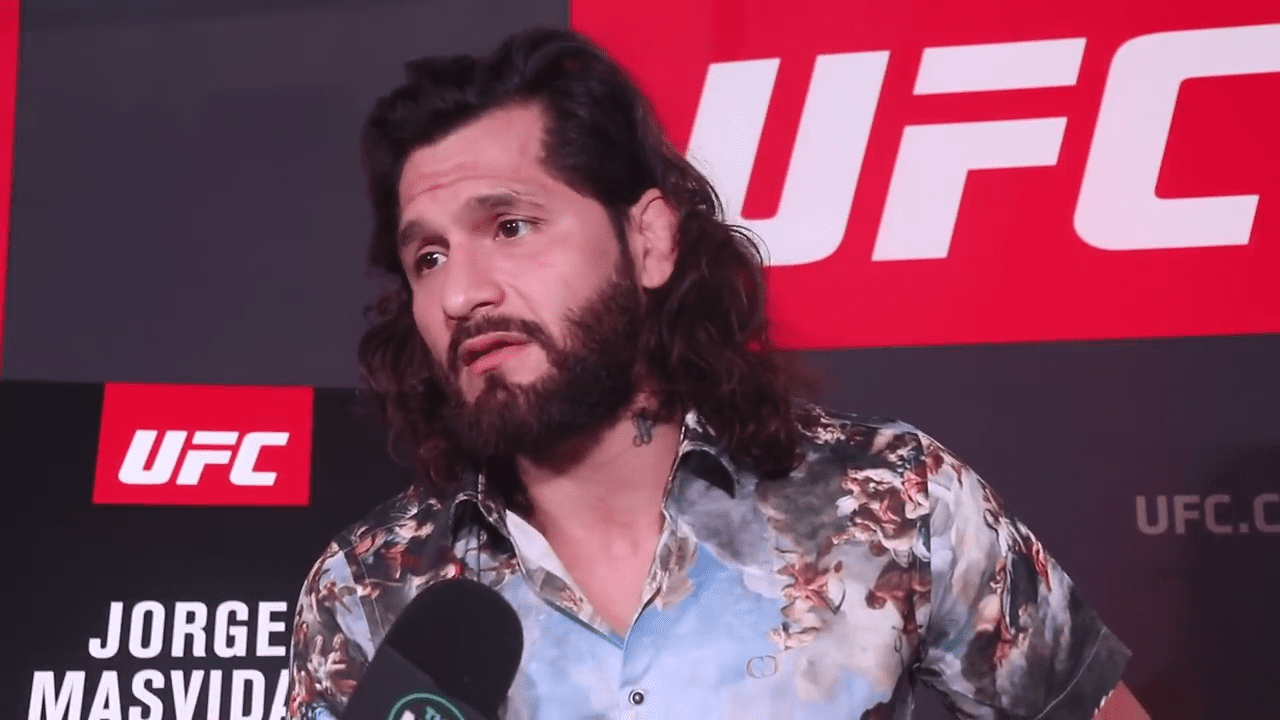 You know something? Jorge Masvidal doesn't appreciate the fact that he knocked out Darren Till in the middle of London, and all people are talking about is Leon Edwards.
In case you're one of the few MMA fans unaware, Masvidal fought Till in the main event of Saturday's UFC London and won with a spectacular knockout — one of Masvidal's most impressive career wins. Shortly after that glorious moment, however, Masvidal found himself in a second fight backstage with co-main event star Leon Edwards while under the watchful eyes of the viewers at home.
And apparently, the fact it's the backstage brawl that has left London as one of the biggest talking points is an irritating outcome for the American.
"Not that I wish I didn't do it, I just wish it didn't get more attention that what I actually love to do, which is fight," Masvidal said, speaking on The Ariel Helwani MMA Show. "And I got upset at the time because I'm tired of this individual disrespecting me, you know? Now he goes on my interview and does this? Enough. I'm sure he's going to come back with a million corny quotes. Just stop. Nobody's buying into your act, bro, just stop. You're disrespectful, you go up in my interview. I'm not talking about this guy or looking to mention him in any way shape or form, and this moron comes trying to disrespect me in my interview and punk me. It's not going to happen.
"Now it pisses me off that that gets more attention than the Till fight when he deserve a click. He doesn't deserve a view or anything. … It's taking away from my performance. So if you are my fans and stuff, speak about my performance fighting number three in the world, not some dude who nobody knows backstage. Who is that guy? If that thing hadn't had been recorded, that probably wouldn't have come out my mouth unless I was asked about it. Now listen to it, I'm making this dude famous."
–
Comments
comments