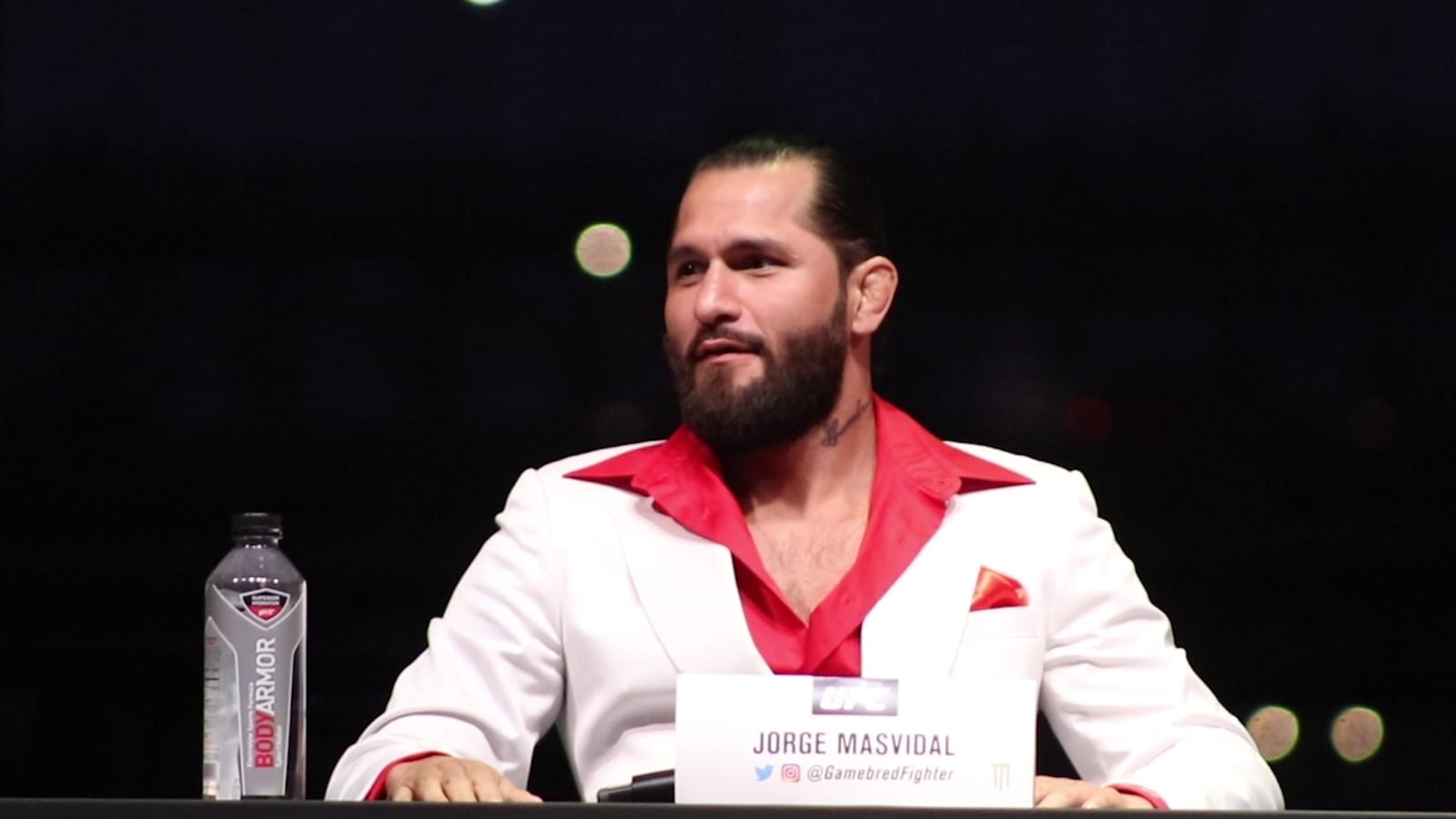 When Jorge Masvidal saw what was playing out with opponent Nate Diaz and USADA, his initial reaction was disbelief.
Last week, Diaz sent the mixed martial arts world in a spin when he announced on social media he'd been informed of elevated levels in his system from a USADA test — something he, quite frankly, wasn't willing to entertain.
Meanwhile, over in Miami, Masvidal was sat watching the entire thing play out in horror, as the biggest fight of his career suddenly appeared to be in jeopardy.
"That was fucking nuts, you know?" Masvidal said, speaking on the UFC 244 media call. "I was like, 'What the fuck? Nah, that's Photoshopped.' I digged a little harder, and it wasn't Photoshopped.
"A little bit of anxiety came. Not anixety in the sense I thought Nate was a cheater, because I never thought he was a cheater. Just the uncertainty like, 'They might pull my fight because of some lab screw-up? Because of some weird-ass shit?' I don't want to diss on USADA, either, because I think they've cleaned up a lot of the sport, but it's not 100 percent right yet."
So what to do? For a while, Masvidal started to panic, he says, and began comfort eating bad food. Luckily for him, his coaches got there before the situation could truly spiral out of control.
"By Day No. 2, anxiety hit," Masvidal said. "About two pizzas later and hot fries and other things I shouldn't have put in my body, the coaching staff got a hold of me to calm the anxiety down. We went about business. When I get anxiety and depression and things like that, I take to eating."
In the end, Diaz was cleared by USADA and the UFC of any wrongdoing, and next Saturday's main event will go down exactly as scheduled.
Comments
comments