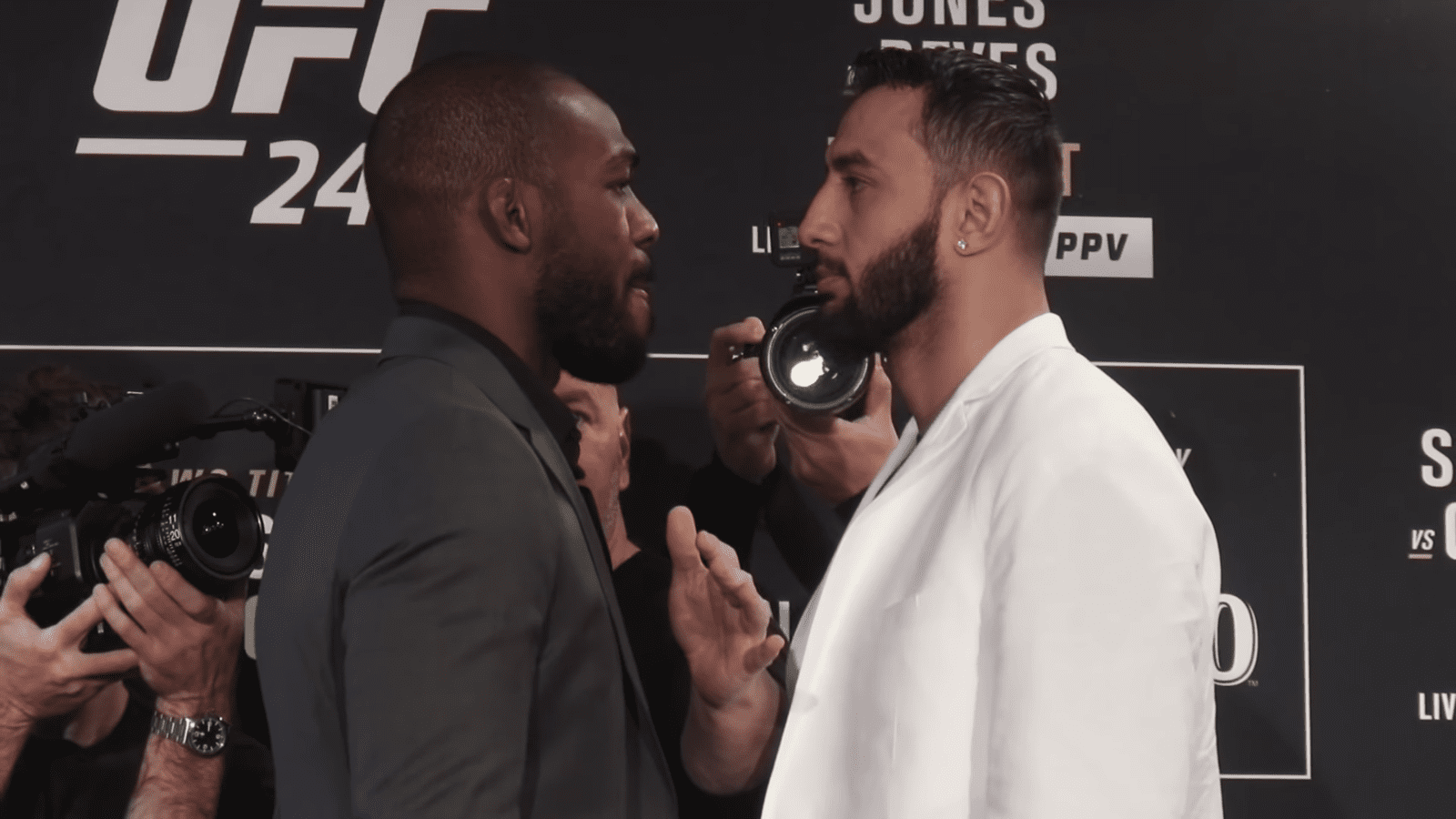 Jon Jones has kept his world title, but he came as close to losing it as he ever has.
In round one, Reyes was true to his word, pushing the pace from the off and getting Jones on the back foot instantly. For a while, Jones clearly struggled with the urgency Reyes was putting on him, and at one point was sent to the canvas when he was knocked off balance by the challenger.
In round two and three, it was more of the same, with Reyes constantly throwing big shots that — while perhaps not landing hugely clean due to Jones' effective head movement — that clearly had Jones struggling. No matter where the fight went, Reyes found success in keeping the fight in his world, landing beautiful uppercuts in the clinch and left straights from distance. In the second half of the third, Reyes began to visibly tire, with Jones constant movement tiring Reyes out.
In the fourth, Jones started to change tactics, applying pressure with grappling and forward motion, and likely got his first on the judges scorecard. The trend continued in the fifth, with Jones turning the tide and pushing the pressure on an incredibly gassed Reyes.
The judges scored the card 48-47, 48-47 and 49-46 for Jones.
Comments
comments