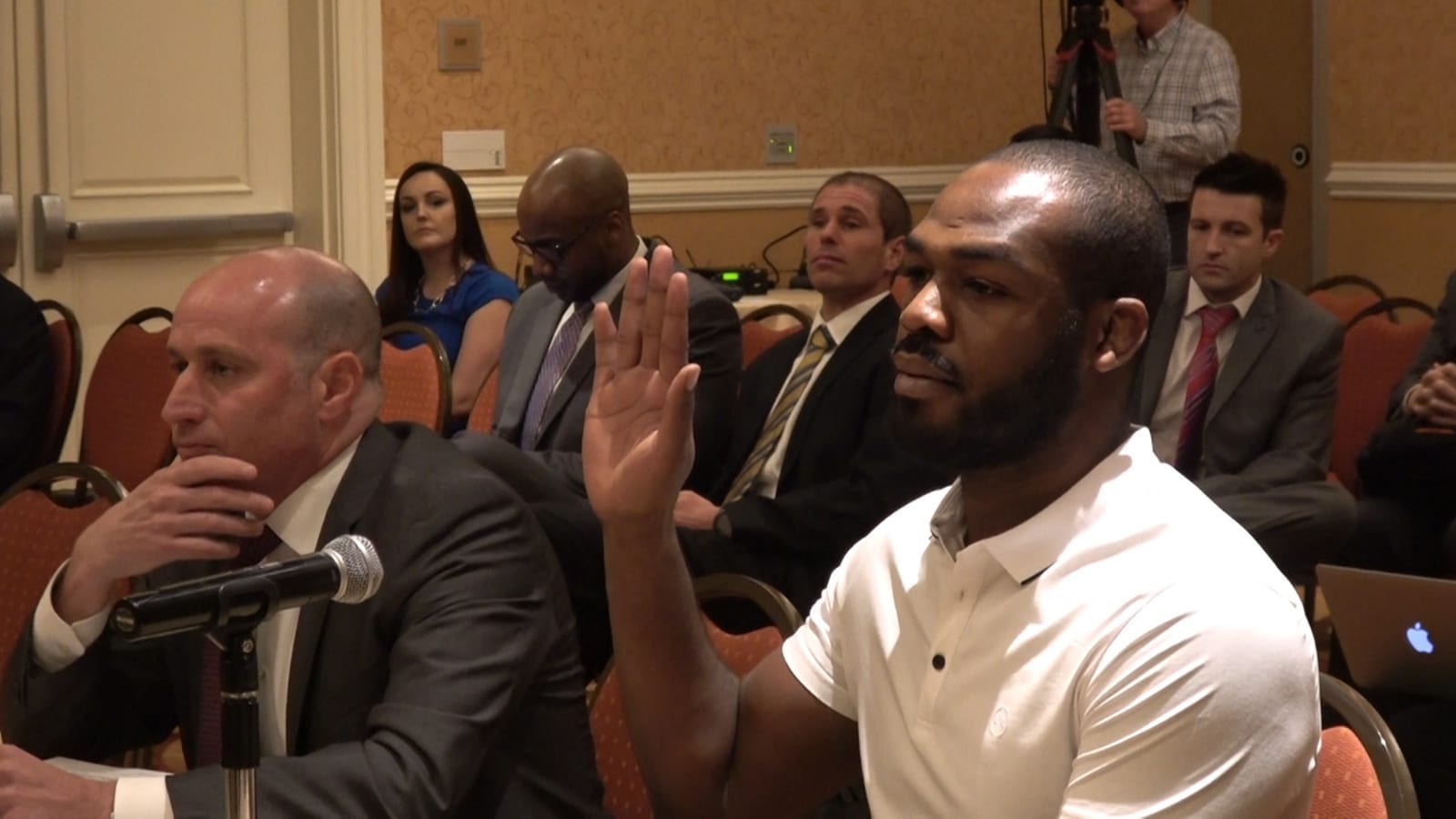 Jon Jones has received a 15 month suspension from the UFC's anti-doping partner USADA after an independent arbitrator made the decision at a hearing last Saturday.
Due to the backdated nature of the verdict, it means Jones, former two time light heavyweight champion, will be eligible to return on October 28. Thus, a UFC fight could occur potentially even as early as UFC 230 at Madison Square Garden in New York City on November 3.
USADA determined Jones was eligible for a reduced punishment of 30 months after a 'delivery of substantial assistance', which per the decision document is a reference to article 10.6.1.1 in the UFC anti-doping policy. That article details a fighter helping USADA "discovering or bringing forward an Anti-Doping Policy Violation" by another person that "results in a criminal or disciplinary body discovering or bringing forward a criminal offense or the breach of professional rules committed — essentially turning Jones into an informant regarding other anti-doping rule violators.
"The independent arbitrator found that Jon Jones was not intentionally cheating in this case, and while we thought 18-months was the appropriate sanction given the other circumstances of the case, we respect the arbitrator's decision and believe that justice was served," said USADA CEO Travis T. Tygart in a release. "This case is another strong reminder that athletes need to be extremely cautious about the products and supplements they use to ensure they are free of prohibited substances."
The document also reads that Jones used cocaine before and after UFC 214, and checked himself into a month's rehabilitation.
Earlier this year, Jones had his fight license revoked by the California State Athletic Commission, meaning he will need to re-apply and be granted that before he can fight again.
The story of course opens up room for plenty of speculation. During his time away from the cage, Jones has made no secret of his intention to face UFC light heavyweight and heavyweight champion Daniel Cormier, but with Cormier facing a financial windfall in a fight with Brock Lesnar next year, it's uncertain if that contest can come to fruition once again.
Comments
comments