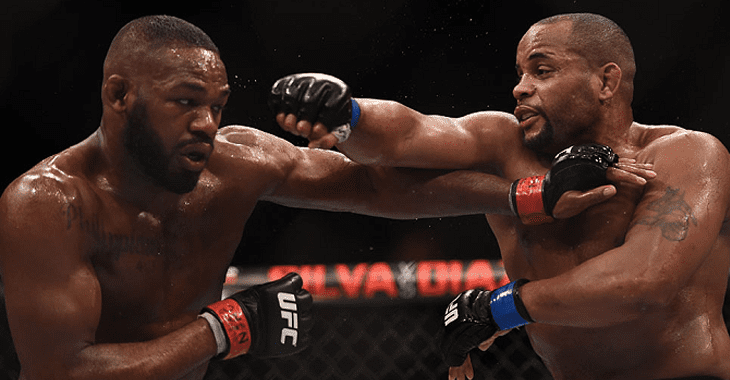 It's been three years since he's been in the cage but for Jon Jones, Daniel Cormier remains a hot topic.
Jones will attempt early next month to join Cormier on the very short list of fighters who have claimed UFC gold in both the light heavyweight and heavyweight divisions when he takes on Ciryl Gane in a bout to contest the organisation's vacant heavyweight title. It is a keenly contested battle, which will answer numerous questions about Jones' ability to hang with the big boys in the heavyweight division — but comes with a curious subplot of Daniel Cormier, Jones' longtime rival, likely providing commentary duties from cageside.
But Jones has expressed that he has no issue with this, even remarking that Cormier's work on the mic is exemplary — and speaking on Jimmy Smith's podcast as noted by MMA Junkie, Jones admitted that things could have been different between the pair under alternative circumstances.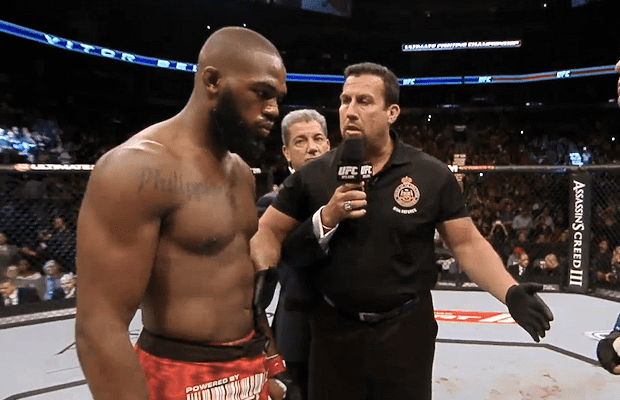 "I do believe that Daniel will do a great job. All the guys do a really good job at being unbiased," Jones told Smith of Cormier. ""The UFC hires these guys because they're professionals and, yeah, I think he's going to do a great job if he gets the job. Daniel has commentated for me before, I believe he was in the corner when I fought Ovince Saint Preux and did a great job. He's not biased.
"People try to make Daniel and I out to be these absolute archenemies. If you look at competitive athletes throughout history, they all come around. Mike Tyson and (Evander) Holyfield, they all come around. It's just competition. Outside of the sport, I have no ill will toward Daniel. I think he's a very stand-up individual, and I think we'd actually make great friends if we were ever to sit down in front of each other and really just chat it out."
Comments
comments