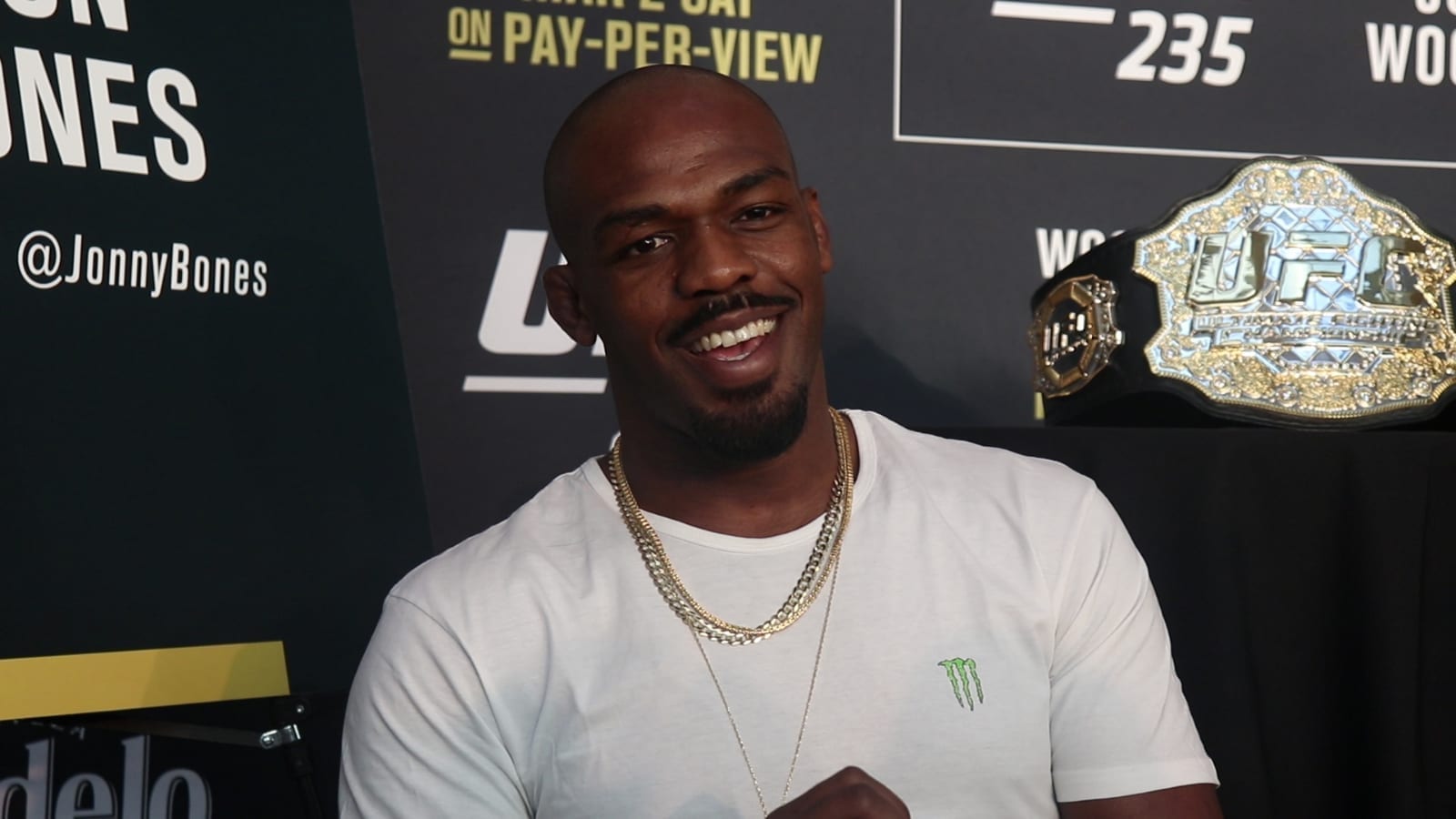 Jon Jones says his recent move to heavyweight has offered him a realisation that he had started to become somewhat complacent at 205-pounds.
Jones has famously ruled over the light heavyweight division for years, defeating challenger after challenger whenever they were presented to them. That said, his most recent wins in the division had question marks begin to arise over his current skill level and whether it was diminishing.
For Jones, who relinquished the title to look upwards at heavyweight, he believes his dominance was simply starting to work against him.
"The light heavyweight division was fun, but I just wasn't scared of those guys anymore," Jones said, speaking to ESPN. "Like, none of them. And I think it showed in some of my performances. Obviously, I still trained hard. But there was no urgency in some of my last fights.
"With these next guys I'm going to be going up against, I respect these guys. These guys are intimidating — they're intimidating as s—. It just gets me up in a whole different way."
Jones move to heavyweight offers a wide array of talent for him to face, but naturally, the man already heralded by some as the best ever wants to focus on what cements his position in the sport's history.
"I just want there to be no debate when I'm done," Jones said. "I do feel like I've had a great light heavyweight career. I'm by far the greatest light heavyweight. And in my heart, I do feel like I'm the best fighter in this sport's history.
"But I just don't want there to be any debate. And one way I can do that is by capturing this heavyweight crown, and that's exactly what I'm going to do."
Comments
comments