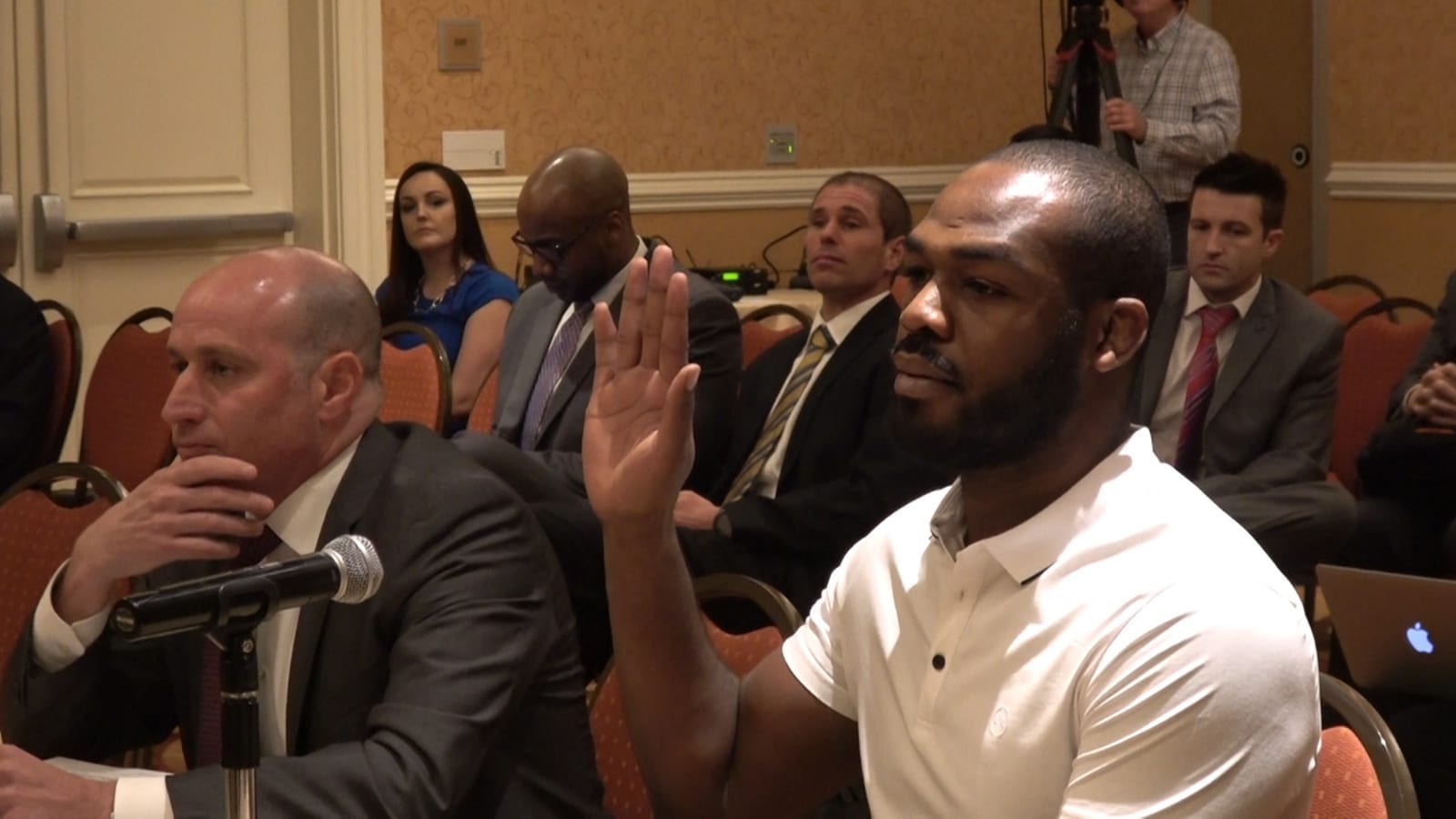 Today in California, Jon Jones got rid of the last remaining red tape ahead of his return to fighting. But while the former UFC champion received a license to fight and compete after his latest drug related controversy, it came with something of a caveat.
After failing his second drugs test last year, Jones was asked to undertake both USADA (via the UFC's anti-doping partnership) and VADA testing to ensure he is not on any performance enhancing drugs when he steps into the Octagon on December 29 to compete against Alexander Gustafsson.
Although initially uncertain, it was not a condition of Jones' re-licensing to take the VADA testing, and instead was asked that Jones voluntarily take 3-4 months VADA testing — something which Jones and his team were agreeable to, although noted "the devil's in the details" and wished to further examine just what extra testing that would require Jones to take.
Should Jones and his team not wish to take part in VADA testing, he is able to not do so and still compete at UFC 232.
As far as Jones' demeanour, he appeared a happy man when the ruling he would be licensed came down, joking with the commission as they informed him to "train hard."
"Yes sir," Jones responded. "Make sure you guys watch."
Comments
comments