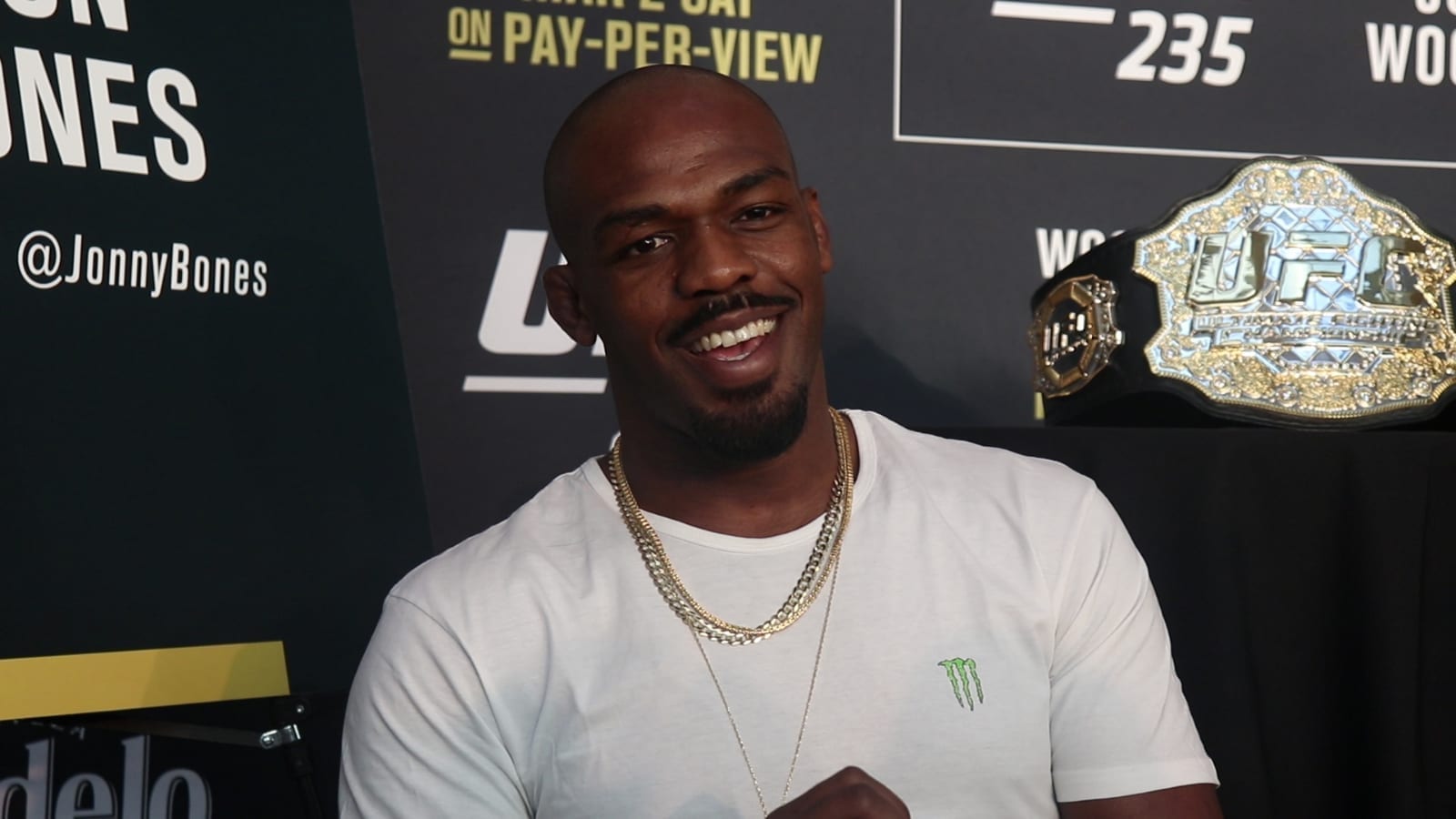 Jon Jones says he's getting tired of the Israel Adesanya conversation.
The two UFC champions have been going back and forth for some time with an apparent interest in an eventual contest down the road, but now it seems Jones has gotten bored of Adesanya's refusal to immediately move to light heavyweight.
Speaking at the UFC 247 media day, Jones appeared to try and draw a line under his rivalry with the middleweight champion, saying he no longer felt like giving the 185-pound star any attention.
"Honestly, I have no interest in Israel, at the end of the day," Jones said. "Anderson Silva was a guy everyone wanted to see me fight and I never wanted to do it because I had so much respect for Anderson. I feel the same way with Izzy but it's not coming from a place of respect.
"It's like my career isn't based around fighting him. Him to fight me, it would be huge for his resume. But for me, I feel like I already have so many legends under my resume but he's not even a legend."
While Jones admits Adesanya has grown himself a following for his unique personality and interests, the UFC light heavyweight king says none of it actually translates into the Octagon, and people are getting caught up in the hype.
"We've all seen that video of him fighting some Alex guy and catching a clean overhand right," Jones said. "So he's very human to me. He's not some special guy. I don't see what everybody else is seeing in him.
"I think his whole anime thing and how he's all [frantic] with his hands and all this crazy stuff, I think that's kind of entertaining to a certain fanbase but for me, it's like dude, I would slap you, get out of here kid."
Comments
comments