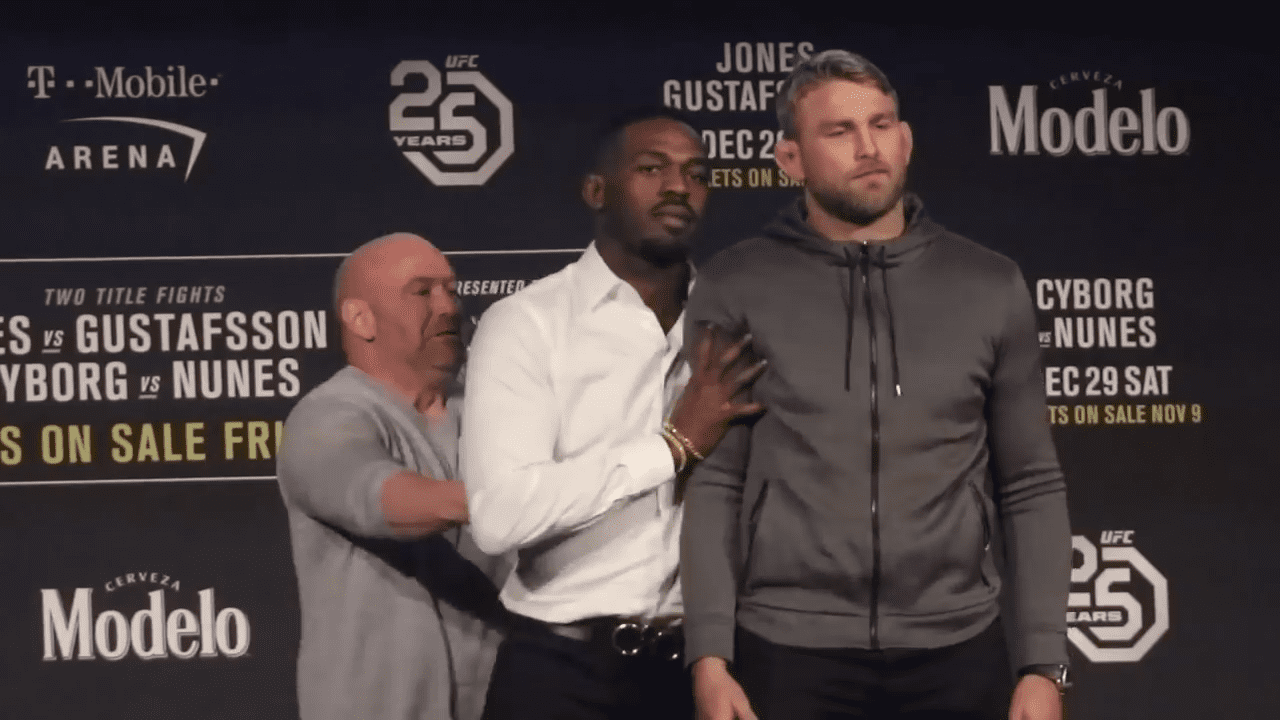 According to Jon Jones, when he stepped in the cage to fight Alexander Gustafsson for the first time back in 2013, he was far from being in championship calibre shape.
The former UFC light heavyweight champion has made no bones (pardon the pun) that he was enjoying his time outside the cage a little too much when he came to fight the Swede, and says it's because of that experience that he knows he's in for a much easier time this go around.
"Right now, I weigh 219 pounds," Jones said in a recent Instagram Live video (H/T IBTimes). "I'm extremely light, I feel faster than ever. I feel like my endurance is stronger than ever. And I am very well-rehearsed, unlike the first time I fought Alexander Gustafsson.
"I'm here with one of my main training partners for this camp," Jones continued. "His name is Leo, aka this is my Alexander Gustafsson. Leo is from Russia. He is one of the top boxers in the country. He's ranked third in the country right now and is preparing for the [2020] Olympics.
"Anyways, this guy is a way, way better boxer than Alexander Gustafsson, and he has prepared me so well for any combination Gus has to throw, and I do believe I'll be finishing this fight," he said.
The sequel is coming. #UFC232 pic.twitter.com/k19FgwbMn6
— UFC (@ufc) December 12, 2018
–
Comments
comments