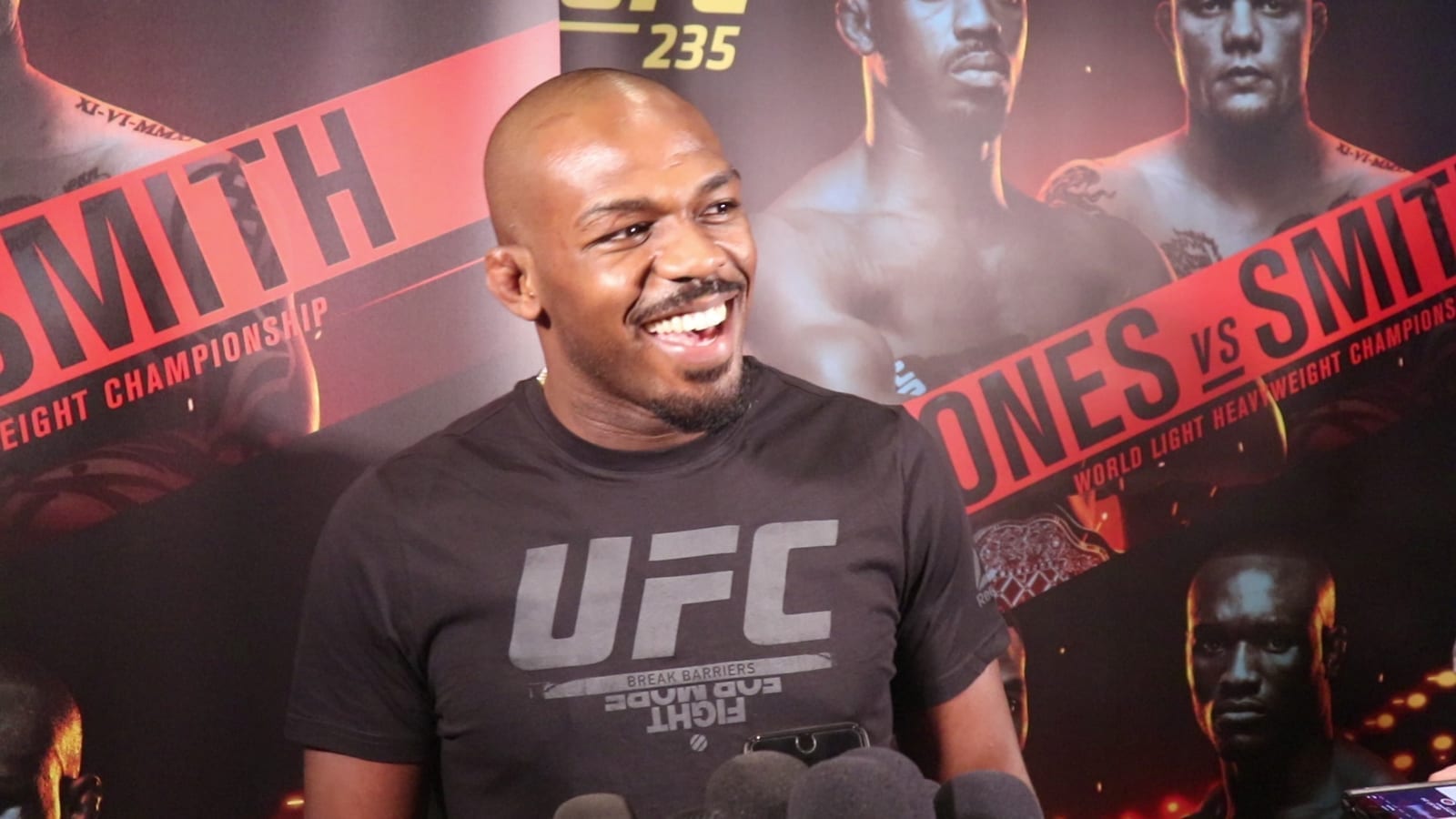 It seems Jon Jones has an issue with Israel Adesanya.
The two have been linked together throughout the UFC 236 fight week after Adesanya admitted he had Jones in his targets for an epic encounter later on in his career. Evidently, Jones has an issue with the middleweight's comments.
After Adesanya defeated Kelvin Gastelum in one of the best 185-pound encounters of all time, Jones took to his social media to cast a bit of shade towards the younger man, somewhat mocking the win.
Well said, my man had a toe to toe kick boxing match with a short stubby wrestler. There's only one Jon Jones ladies and gentlemen https://t.co/uLl2yo7DZU

— Jon Bones Jones (@JonnyBones) April 14, 2019
That wasn't my intention, nothing but respect for Kelvin. Dude Almost beat a kickboxer without throwing a single kick https://t.co/tmKeuSzTZw

— Jon Bones Jones (@JonnyBones) April 14, 2019
Yeah but DC is currently the heavyweight champion and widely consider one of the best to ever play the game. Big difference https://t.co/tz2sXTGZ4U

— Jon Bones Jones (@JonnyBones) April 14, 2019
And I grew up on the wrestling team, not in a kickboxing gym. My fight was wrestler versus wrestler. Let's see this loudmouth out wrestle KG https://t.co/tz2sXTGZ4U

— Jon Bones Jones (@JonnyBones) April 14, 2019
You guys can you believe the hype if you want to. I've seen all I had to see https://t.co/BDyQUA2DmX

— Jon Bones Jones (@JonnyBones) April 14, 2019
–
Comments
comments