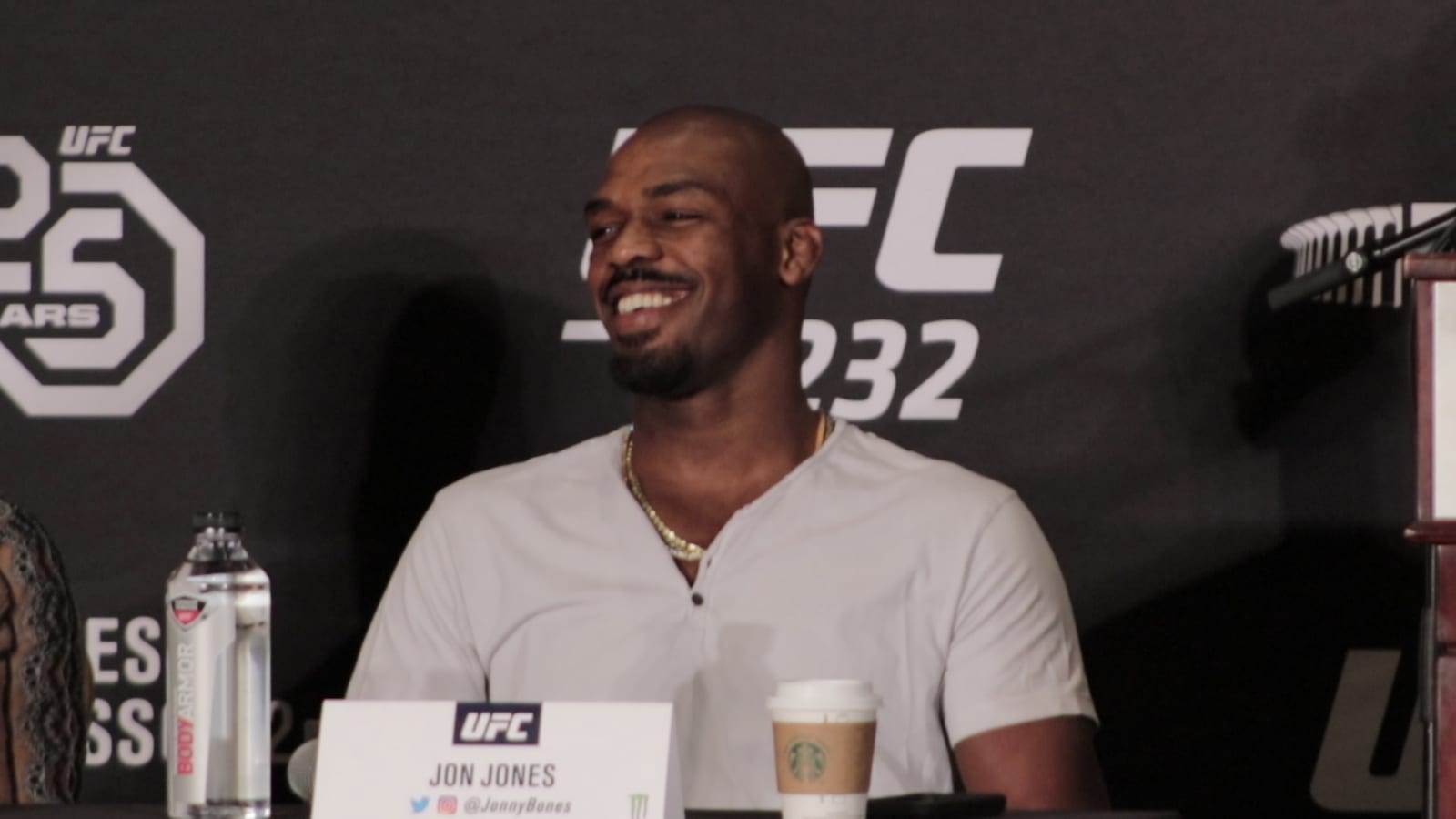 Jon Jones still wants his fight with Israel Adesanya, or at least wants the middleweight champion to admit to not wanting to fight him back.
The former light heavyweight champion, who is believed to be getting ready for a move to heavyweight, spent a decent amount of time on his social media during UFC 253, observing both the 205-pound title fight between Dominick Reyes and Jan Blachowicz and Adesanya's championship defence against Paulo Costa.
While Jones did make comments about returning to light heavyweight to defeat Blachowicz and reclaim the title he vacated, on Monday, it was Adesanya that Jones was still taking aim at.
Sharing a clip of Adesanya at the post-fight press conference, Jones almost sounded frustrated with the champion.
"BUT what? You've stepped into the ring over 100 times now and you're still not ready!? You have a youth advantage and like four times the fighting experience," Jones wrote. "The truth is you're already my pussy, you love being undefeated and you've seen what's happened to everyone else. It raises your stock to mention my name, you're aware of this. You don't want real confrontation with me, I'm not gonna just stand there and kickbox with you. I've been preparing for heavyweights, right around now I would literally tear one of your arms off."
–
Comments
comments