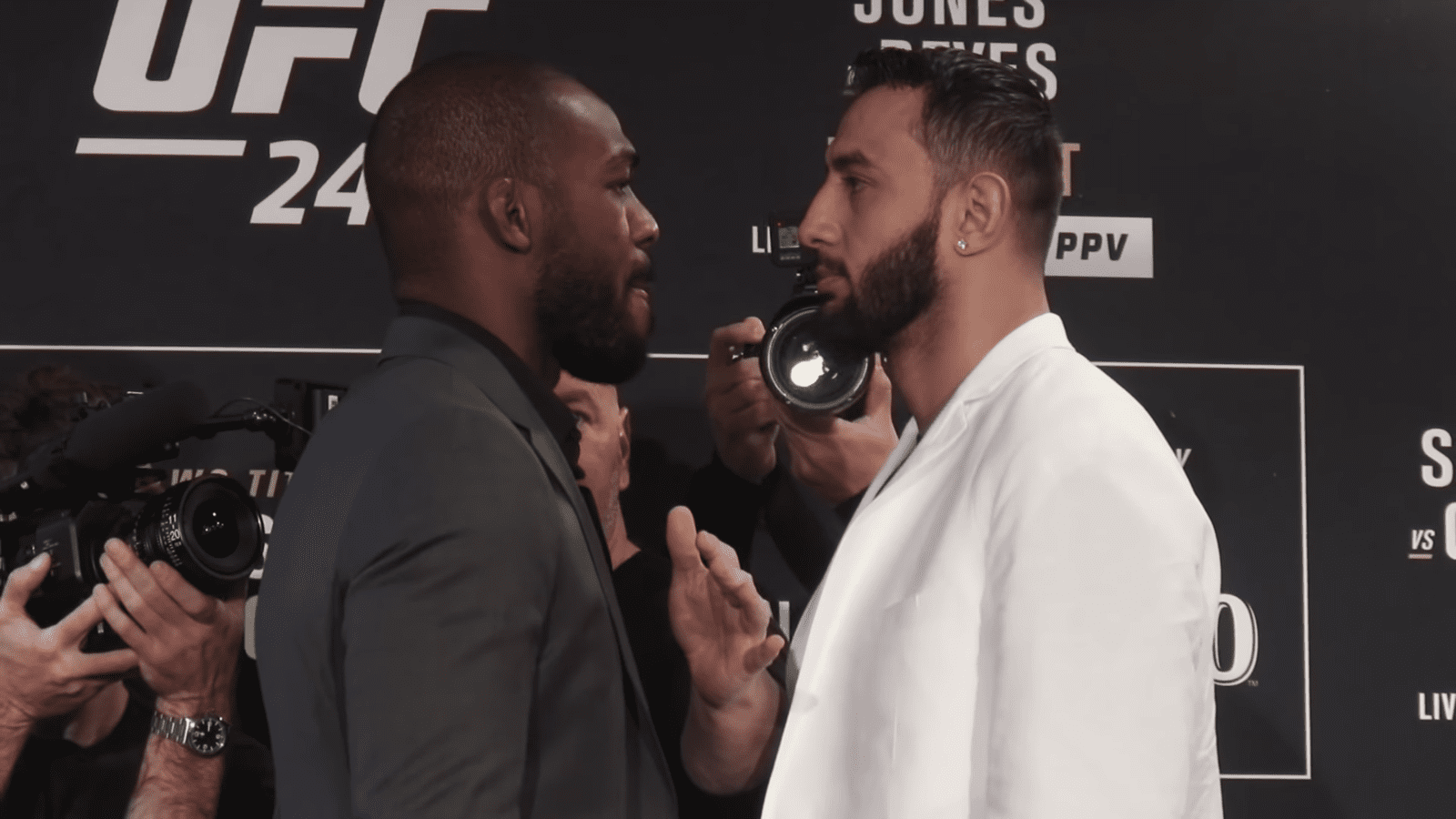 Jon Jones thinks Dominick Reyes needs to get away from the idea Jones is avoiding a rematch by moving up to heavyweight.
Reyes was left devastated after he lost to Jones in February via an exceptionally controversial decision. While he's been campaigning for a rematch ever since, Jones went on to consider a move to heavyweight in pursuit of bigger named opponents.
Earlier today, Reyes responded to a post on the ESPN MMA Instagram page which saw Francis Ngannou saying heavyweight could actually be easier for Jones to compete in at this stage of his career.
Jones saw Reyes' comment, and told his old opponent to re-evaluate.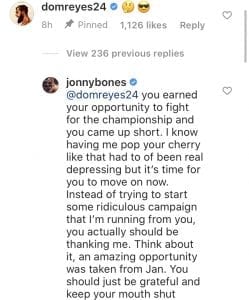 "You earned your opportunity to fight for the championship and you came up short," Jones wrote. "I know having me pop your cherry like that had to of been real depressing but it's time for you to move on now. Instead of trying to start some ridiculous campaign that I'm running from you, you actually should be thanking me. Think about it, an amazing opportunity was taken from Jan. You should just be grateful and keep your mouth shut."
Jones next step is uncertain, but after vacating his world title on Monday, it seems most likely he'll be moving up to meet the winner of an upcoming (currently not booked) rematch between Ngannou and Stipe Miocic.
Comments
comments