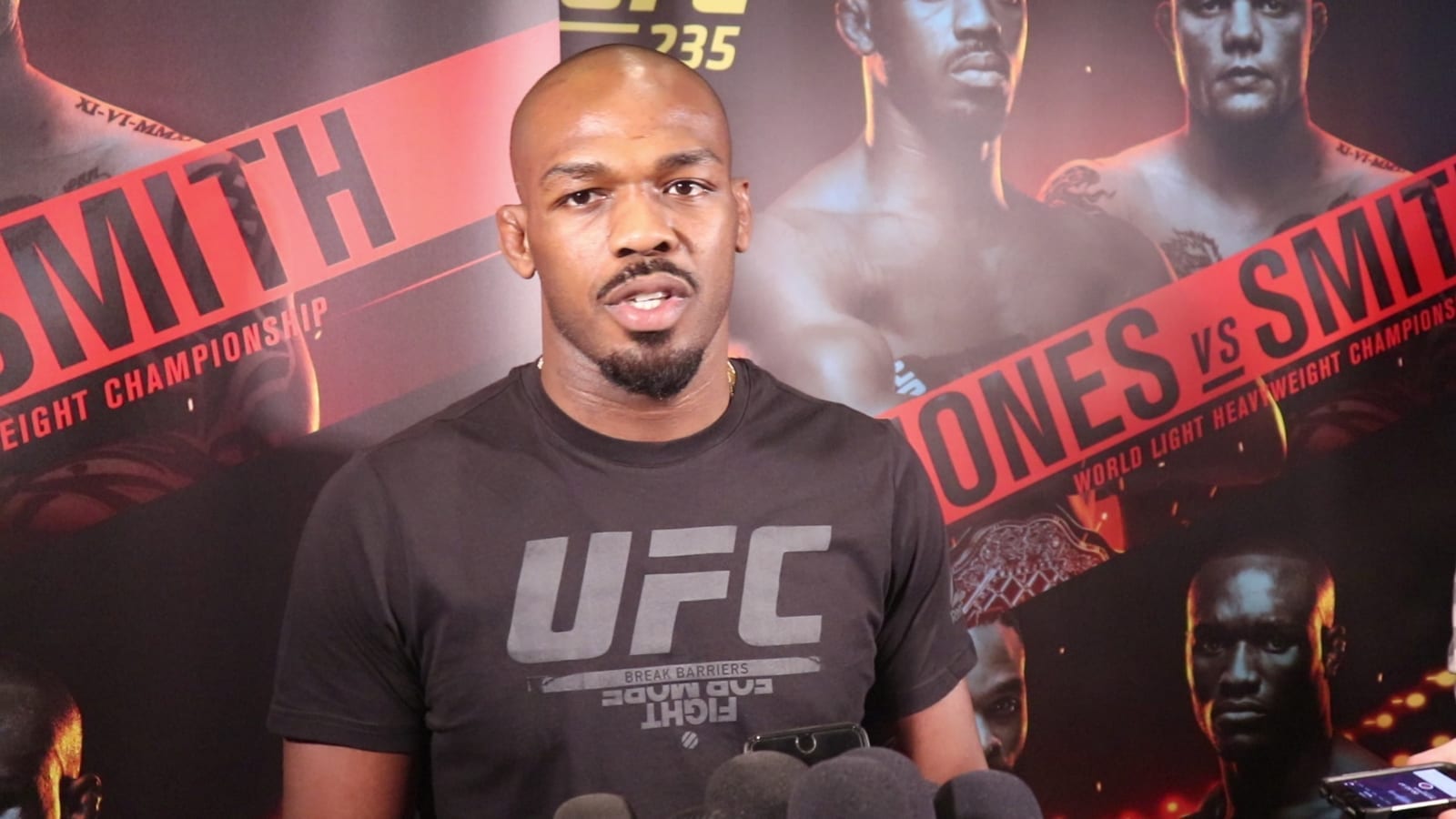 Jon Jones seems to have been irked by previous remarks made by Dominick Reyes, and has no interest in playing friendly with him in the lead up to what seems to be Jones' most likely next fight.
Jones was on his social media, Sunday, to respond to a post made by Reyes, in which the contender referred to himself as the "next generation" and how it was going to be an honour to meet Jones in the cage. Jones scoffed at the tone, reminding Reyes of some previous trash talk he'd issued, and let his next challenger aware that Jones found nothing about him threatening.
You started this whole thing talking about party favors and now you're going to show this fake ass respect? Serious question Dominic, what exactly is so next generation about you or your fighting style? Youre a new name, that's the only thing different about you. https://t.co/aBZTr0I2A8

— Jon Bones Jones (@JonnyBones) November 10, 2019
That's the easy way out, I don't do easy. There's absolutely no where in his game I'm intimidated. He's dangerous in the first round, after that I'll figure him out and pick them apart https://t.co/BZp5AxZJNg

— Jon Bones Jones (@JonnyBones) November 10, 2019
🤷🏾‍♂️ It's all good, I'm going to expose his shit soon enough https://t.co/OiI7BRjFVO

— Jon Bones Jones (@JonnyBones) November 10, 2019
Jones versus Reyes hasn't been made official by the UFC as of yet, but it seems to be the most likely bout. While fellow 205 pounder Corey Anderson has made a splash recently, particularly with a first round knockout win over Johnny Walker, Jones recently announced that after studying both men, he found Reyes presented the tougher challenge and wanted to face him.
Jones had previously been targeting a fight in December of this year, but it seems we won't see the dominant force compete again until early 2020.
Comments
comments