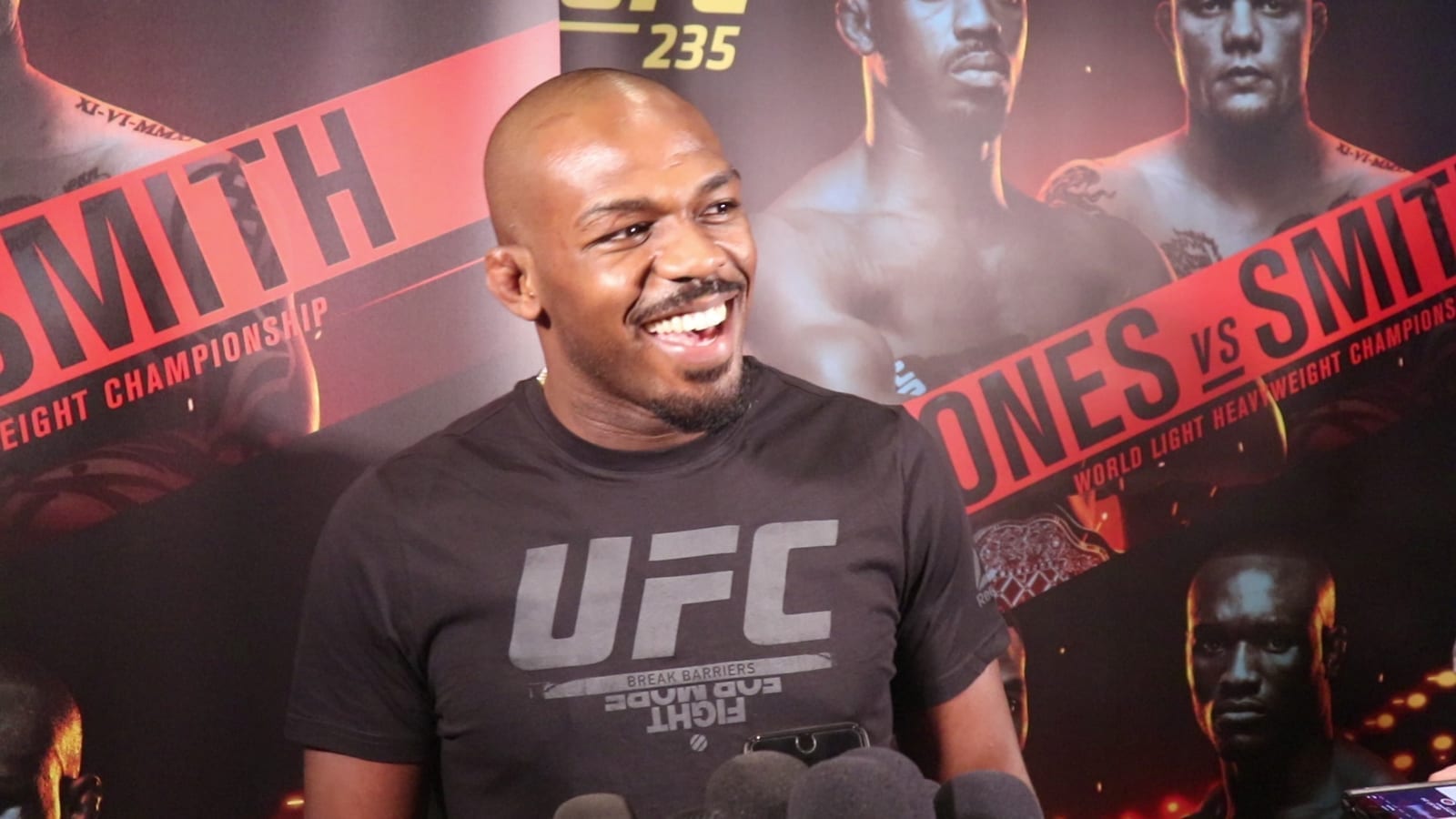 Whether he's doing to promote a fight or because he's genuinely annoyed, it's been a long time since we've seen Jon Jones act towards another fighter like he does to Israel Adesanya.
After Adesanya predicted he and the light heavyweight champion Jones would cross paths in 2021, Jones has taken to his social media to react angrily, constantly firing off shots at the new middleweight champion and suggesting Adesanya is only using his name to garner attention.
Now, after Adesanya appeared on the Helwani Show and suggested Jones is jealous of Adesanya's rapid rise, Jones is back at it again, letting people know that it's not the case.
All I hear is "I'm a bitch, I dance better than Jones." Oh and some weird shit about big American balls in your mouth. https://t.co/aLNjHVBsTF

— Jon Bones Jones (@JonnyBones) October 8, 2019
I'm not out here searching for dragon ball Z fans, I'm in pursuit of these history books. Being mentioned with history's greatest combatants ever. Fucking nerd

— Jon Bones Jones (@JonnyBones) October 8, 2019
You're right, dragon ball Z is way too gangster for his bitch ass https://t.co/59yyVHTgZq

— Jon Bones Jones (@JonnyBones) October 8, 2019
Adesanya said last week he believed he would encounter Jones at the new Raider's Stadium in Las Vegas in early 2021, but wanted to defend his world title at 185 pounds a few times first. Jones has pointed to those words and suggested they stem from a lack of confidence on Adesanya's part, and Jones would already have moved up to heavyweight before Adesanya made the move.
Comments
comments