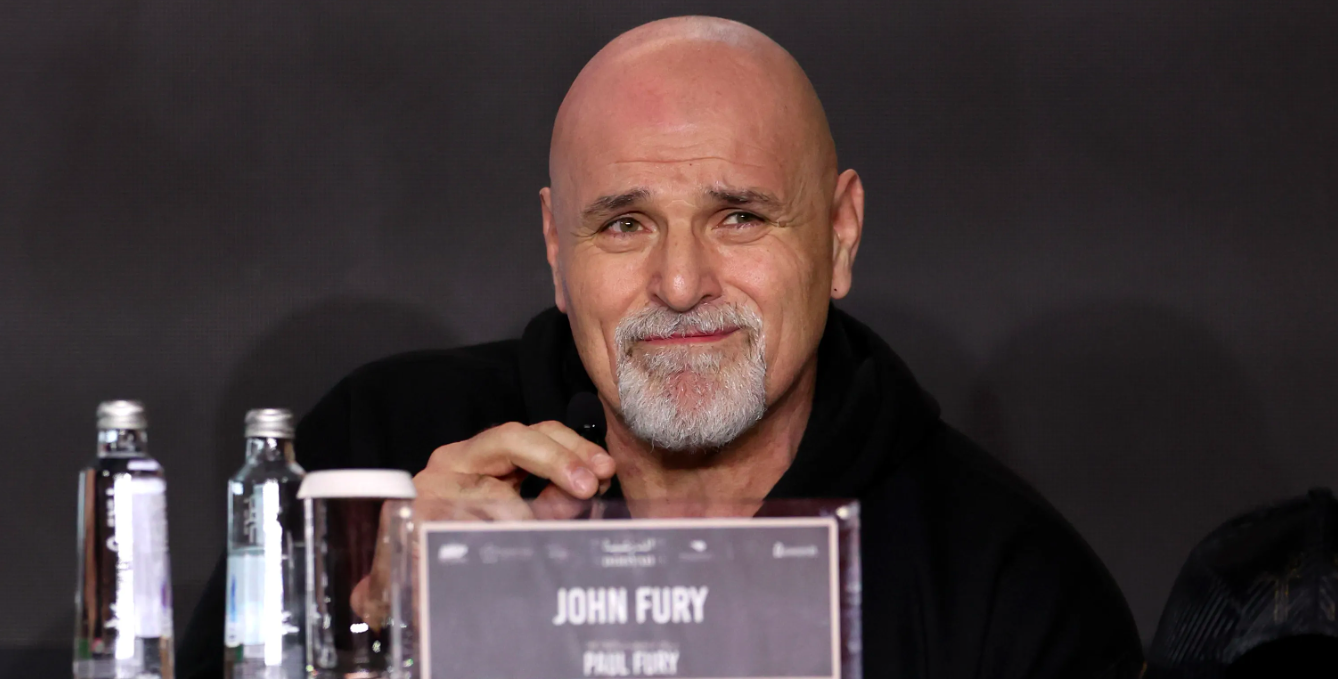 John Fury is known to be quite a fan of boxing icon Mike Tyson — but perhaps less so for the next couple of weeks. 
On Saturday of next week, Fury's son, Tyson Fury, will take on former UFC heavyweight champion Francis Ngannou in the Cameroonian's professional boxing debut — a fight which will see Mike Tyson in his corner, coaching against a fighter who has literally been named after him.
And while the sequence of events that brought us to this scenario is a unique one, John Fury isn't quite so fond of Mike Tyson scheming to help Ngannou get one over on unbeaten WBC heavyweight champion Tyson Fury.
"Me? Mike Tyson. I'm going to the top of the tree," the elder Fury, 59, said to Fight Hub TV when asked who he would like to fight if he was to return to the ring. And he's a traitor, and I'm going to tell him so in Saudi next week. Next week, he'll be told."
Fury has been critical of Ngannou in the lead-up to next week's fight in Riyadh, saying that footage released by Ngannou's camp is extremely sub-par, and has predicted that his son will make light work of the thunder-fisted Ngannou.
"I hope he's kidding along and he's playing possum here," he said last month. "I hope that's a joke and intended to be a laugh. Because if it's not, he ain't got a prayer. He ain't got a cat in hell's chance. He won't get out of the first round. It's probably going to be Tyson's quickest knockout.
"But you know what? It's got to be kidology, that. It's got to be fun and games. Because if that's what he's got, well, God help him, he'll get smashed to bits. That's all I'm saying, mate. That's embarrassing. If that's what he can do on a public workout, don't bother doing a public workout. It's a disgrace."
Comments
comments