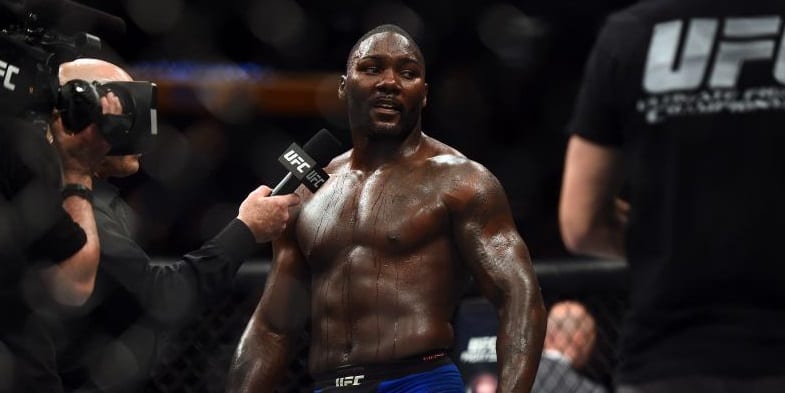 At one point in time, Jon Jones vs. Anthony 'Rumble' Johnson was the most anticipated fight at light heavyweight.
Jones was at the height of his initial run at 205-pounds and Johnson was demolishing everyone who he found in his path. The pair were scheduled to compete at UFC 187, only for Jones to be pulled from the card after his now infamous vehicle hit-and-run incident.
According to UFC commentator Joe Rogan, it's a fight he still wishes he got to see.
"I was really looking forward to that fight, Jon Jones versus Rumble," Rogan said on his podcast. "I was really looking forward to that. I wish that fight took place. But for whatever reason, Rumble couldn't beat the best of the best.
"He said after he retired, in the fight when he lost to [Daniel Cormier], he goes 'I'm just good at this'," he continued. "He goes 'I'm not really a fighter,' he's like 'I'm an athlete.' He goes 'I'm just really good at this.' I'm like 'how the fuck are you not a fighter? You smash people.' He's a terrifying fighter, that's just not his thing."
–
Comments
comments