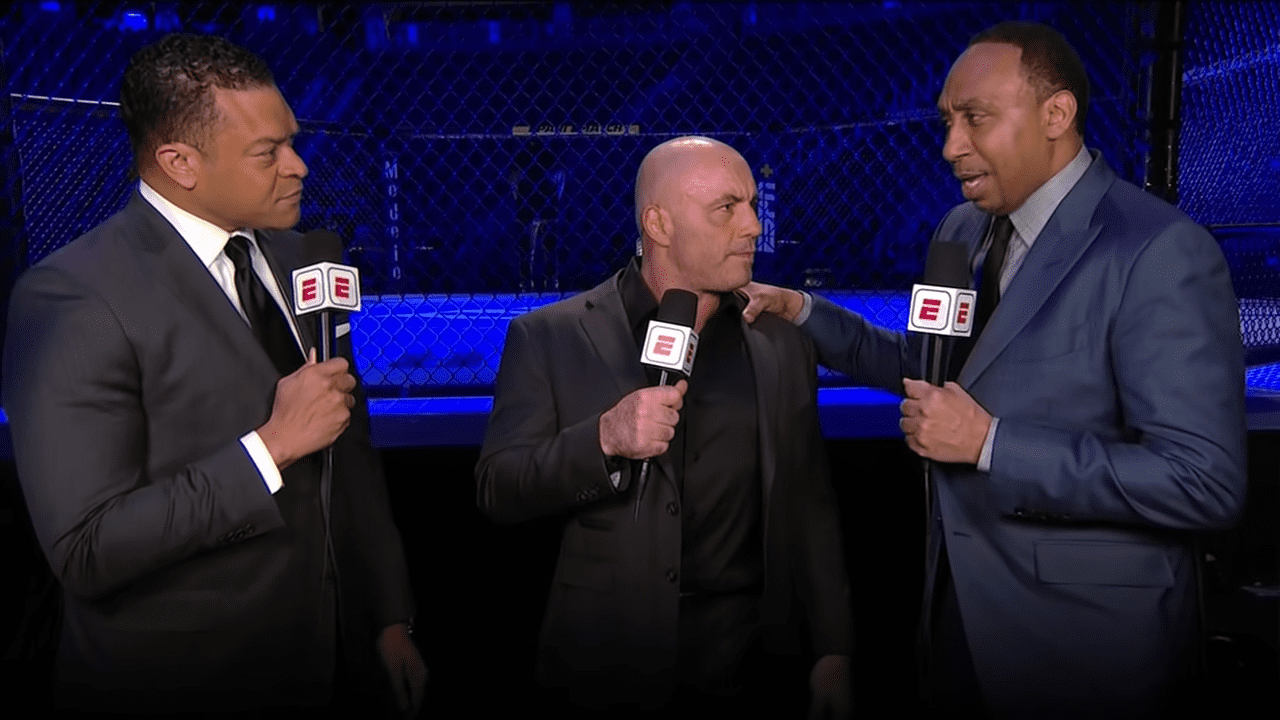 When ESPN's Stephen A. Smith fired off at Donald Cerrone post-fight at UFC 246, mocking the veteran's loss to Conor McGregor, he earned the ire of many watching.
Smith — who's brand is to be hypercritical at nearly all times — was seemingly incensed at Cerrone's performance after McGregor won last Saturday's main event in just 40 seconds. In a post-fight segment with Joe Rogan, Smith stated, "The lights might have been too bright" for Cerrone and that "we haven't learned a damn thing about Conor McGregor based off this fight."
According to Rogan, it was an unnecessary rant that could have been avoided should he have been allowed to converse with a more knowledgable figure.
"It's just so common in sports, to talk about a guy who can't show up on game-day. To talk about a guy who keeps dropping the ball. You shit on those guys, but it's just a different thing with fighting," Rogan said, speaking to Josh Thomson on his podcast (H/T MMAJunkie). "With fighting, you have to know it or no-one's going to respect you. If you don't know what you're talking about, and you're talking about it in front of millions of people.. man, that's a bad look for everybody. It's a bad look for ESPN, it's a bad look for him, it's a bad look for the sport."
Instead of bringing in Smith, who is used to backlash for his comments and is unlikely to change his ways, Rogan believes using the spotlight of a Conor McGregor fight to best effect with decent analysis would be a far more productive use of everyone's time.
"[Daniel Cormier] and I would've had a completely different conversation and it would've been better for the sport," Rogan said. "There's no positive in downplaying the career of Donald Cerrone and what he can do as a fighter. What that showed to me is how phenomenal Conor performed. That's what it showed to me. If either you or I was talking about cricket, and we were on TV doing commentary on cricket, we would look out of place. It would be fucked up and real cricket fans would be upset at us. That's nothing. You are naked in the most literal sense of the word. Physically, you are naked. Emotionally, when fighters lose, it's fucking devastating.
"For Conor to smash 'Cowboy' like that in front of his wife, his kid, his grandma and the whole world. You've got to have some respect for that man, and this sport demands a different perspective. It's not the same thing as a ball going into a hoop. It's not the same thing as crossing a line with a football. It's different. It's very intense and very personal, and it's also very fucking dangerous and to play it off like it's just a game, I don't agree with it."
Comments
comments