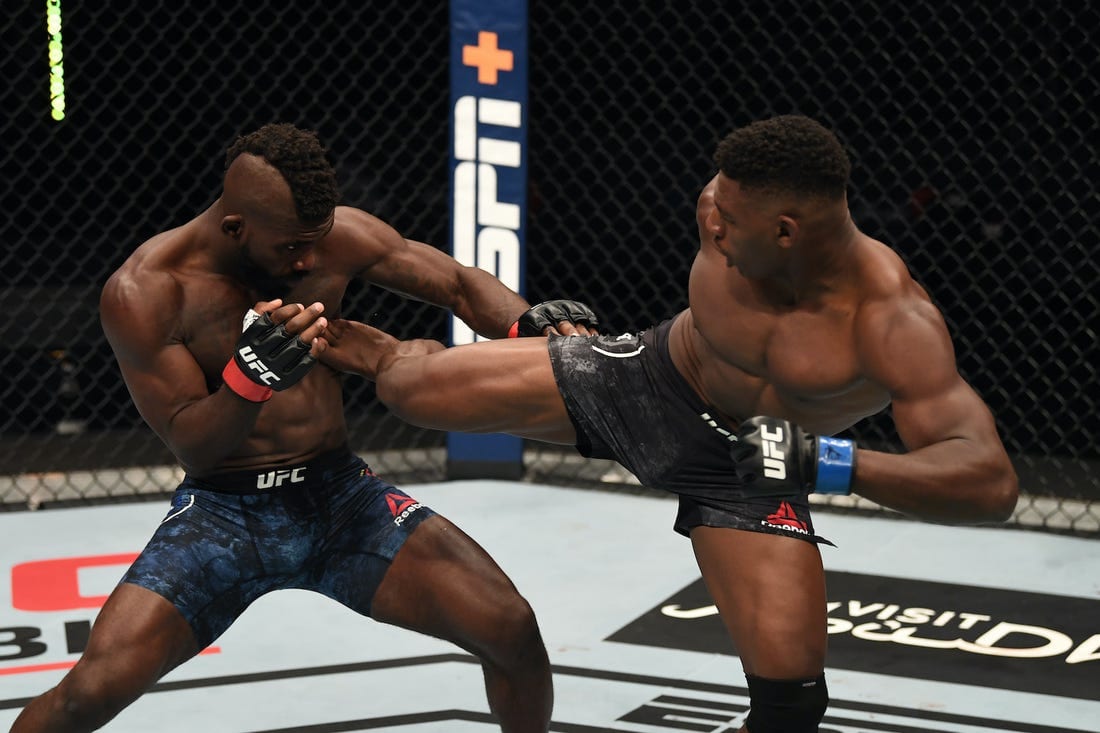 Joaquin Buckley had the top sporting moment in the world last weekend, and he was back in work on Monday.
That's work as in a job, not work as in the gym.
Fans will remember (for a long time, probably) Buckley's spinning back kick that rendered Impa Kasanganay unconscious during their fight at 'Fight Island', which went completely viral to the point Kanye West used it as an accompaniment to a new musical release.
Despite the newfound notoriety, Buckley appears to be keeping himself grounded, as he was back working his job as a Walgreen's manager just a few days later.
"For the longest time, I didn't have a job, I was just working at the gym and then working out there type. So my work was like my job, as in training, if that makes sense" Buckley said, speaking to Kevin Iole.
"But then I realized I don't have to train too extensively, every day. Like eight hours, because I used to train eight hours every day, like non-stop. But it's just wear and tear on the body. So as long can train for two or three hours and I am good. And so, of course, I got free time so I might as well be making money," he added while saying that's when he started working at a local Walgreen's to earn extra cash.
"I'm just a shift lead so I run the night shift there. So I just make sure that everybody stays happy, man. You know, give them some points if they get mad."
And in case you're wondering, yes, Buckley runs a tight ship.
"You gotta wear your mask if you coming up in here," he said, laughing.
Comments
comments