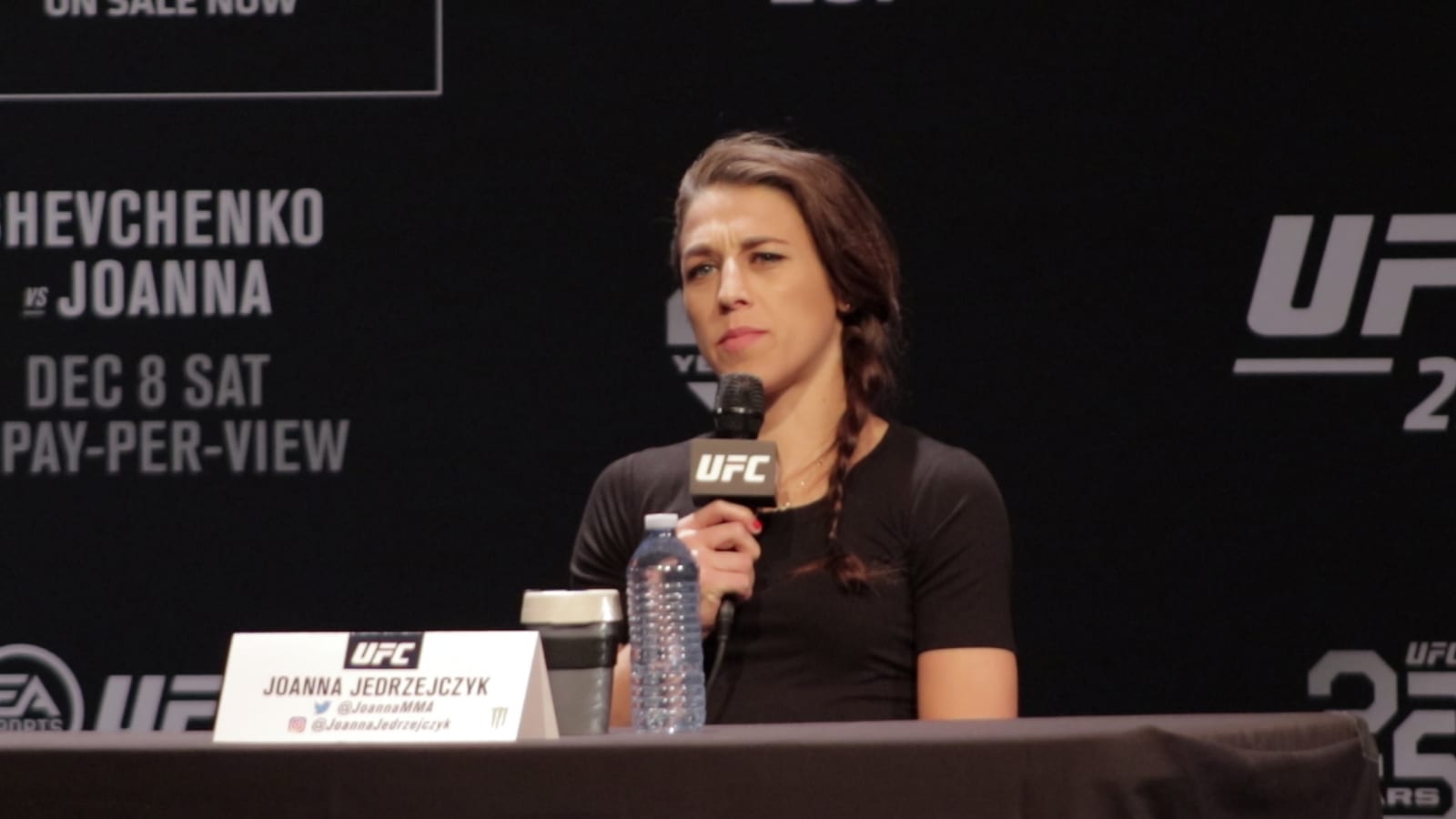 Joanna Jedrzejczyk has responded to ESPN pundit Stephen A. Smith's comments regarding seeing women in combat sports.
Yesterday, the controversial Smith revealed that, while he was happy to see women taking up positions of management in sport, he personally didn't enjoy seeing them compete in combat sports, and would rather not see fighting under boxing or mixed martial arts rules.
"First of all, I love [seeing women in sports management]. I think that there's an awful lot of women that are incredibly qualified to do the jobs that they're doing," Smith said, speaking on the Black on the Air podcast. Where I jump off the bandwagon is when they try to engage physically. For example, I don't ever want to see a woman boxing a man. I don't want to see that. I don't want to see a woman in the UFC fighting a man even though there are some women out there that'll kick a dude's butt. We get all that. When I think about pugilistic sports, I don't like seeing women involved in that at all. I just don't like it.
"I wouldn't promote legislating laws to prohibit them from doing so, but I don't want to see women punching each other in the face. I don't want to see women fighting in the octagon and stuff like that, but that's just me. What I would adamantly be against is them fighting men. I don't think that's cool. Plus, you don't ever want to give men license to believe that it's all right to be physical with a woman, to be quite honest with you. You don't want to do that."
Today, former strawweight champion Joanna Jedrzejczyk took to her social media to fire back at the broadcaster, telling him that while she appreciated the fact he was honest with his words, she wanted him to know she didn't require his backing to succeed.
"I appreciate your transparency," she wrote. "Although I wish everyone at ESPN—and throughout the world—saw women's sports in a positive light, I assure you that we women don't need your support."
I appreciate your transparency @stephenasmith . Although I wish everyone at ESPN—and throughout the world—saw women's sports in a positive light, I assure you that we women don't need your support. #2020WorldMMAAwardsFightOfTheYear #NationalGirlsandWomenInSportsDay

— Joanna Jedrzejczyk (@joannamma) February 3, 2021
–
Comments
comments