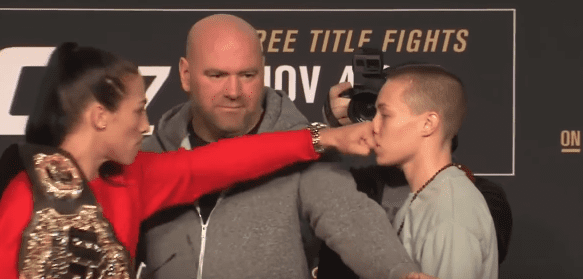 UFC strawweight champion Joanna Jedrzejczyk is well known for, amongst other things, her intensity, and in the build up to her fight with contender Rose Namajunas, that intense championship spirit has shown it's head again.
The two met today at a press conference to hype up their contest on Saturday night in New York, and while the two didn't engage in that much trash talk (unlike middleweight champion Michael Bisping, say), they did get into one of the more intense staredowns.
Which, when Jedrzejczyk put her fist into Namajunas' face, raised a few eyebrows. For what it's worth, Namajunas remained completely impassive during the contact.
After the 'blow', Jedrzejczyk was quickly onto social media to comment on the incident, merely writing: "That wasn't a punch, a punch would have knocked her out, it was just a tap."
Comments
comments