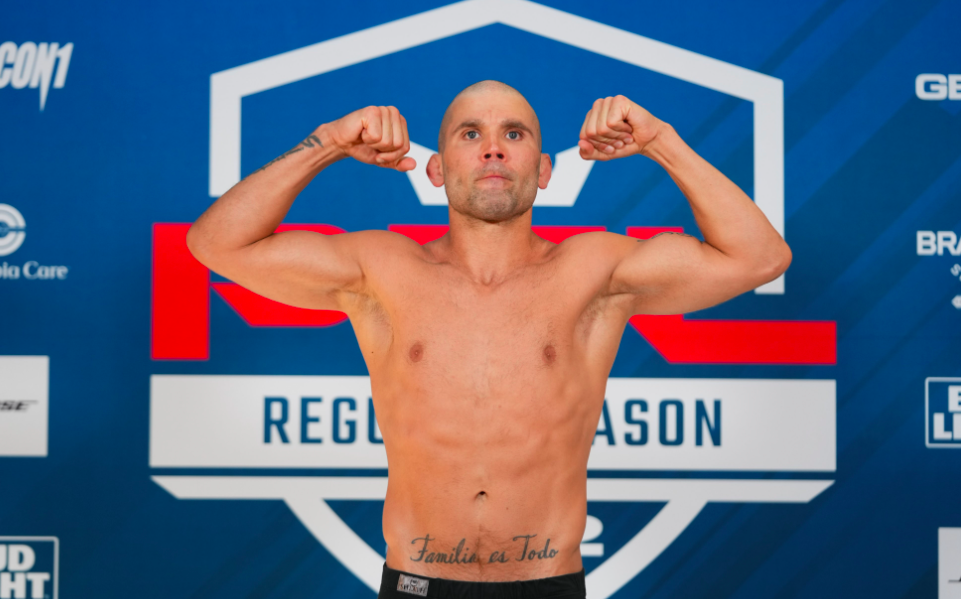 If you couldn't tell "who the f*** is that guy" before, you will likely have even more trouble now.
Former UFC fighter Jeremy Stephens has been winless in the cage dating back seven fights to 2018 but will have an opportunity to get back in the win column at Friday's PFL show in Atlanta, Georgia when he takes on Ireland's Myles Price, who was recently defeated by Anthony Pettis in his first bout for the organisation.
But if Stephens wins, he will do so without his trademark beard after he was forced to trim both his facial hair and locks to successfully make weight for the Price fight after arriving to the pre-fight weigh-ins with just ten minutes remaining in the window — and also requiring the towel to be used as he weighed in at 156-pounds for the fight.
Regardless of his recent record, Stephens is the bookies' favourite to get the win against Price, who has fought just once since early 2019.
Stephens will be hoping to move up the PFL divisional ladder with what would be his first win in their unique leaderboard scenario in what is the second round of fights in the lightweight competition. The event will be headlined by Clay Collard and Alex Martinez, both of whom were successful in their first bouts.
Check out Stephen's new look below:
Clean Shaven @LiLHeathenMMA hits the lightweight limit. #2022PFL4

⚖️ 156 lbs

Stephens vs Price is official for tomorrow night! pic.twitter.com/YmbpJPYZ1m

— PFL (@PFLMMA) June 16, 2022
–
Comments
comments