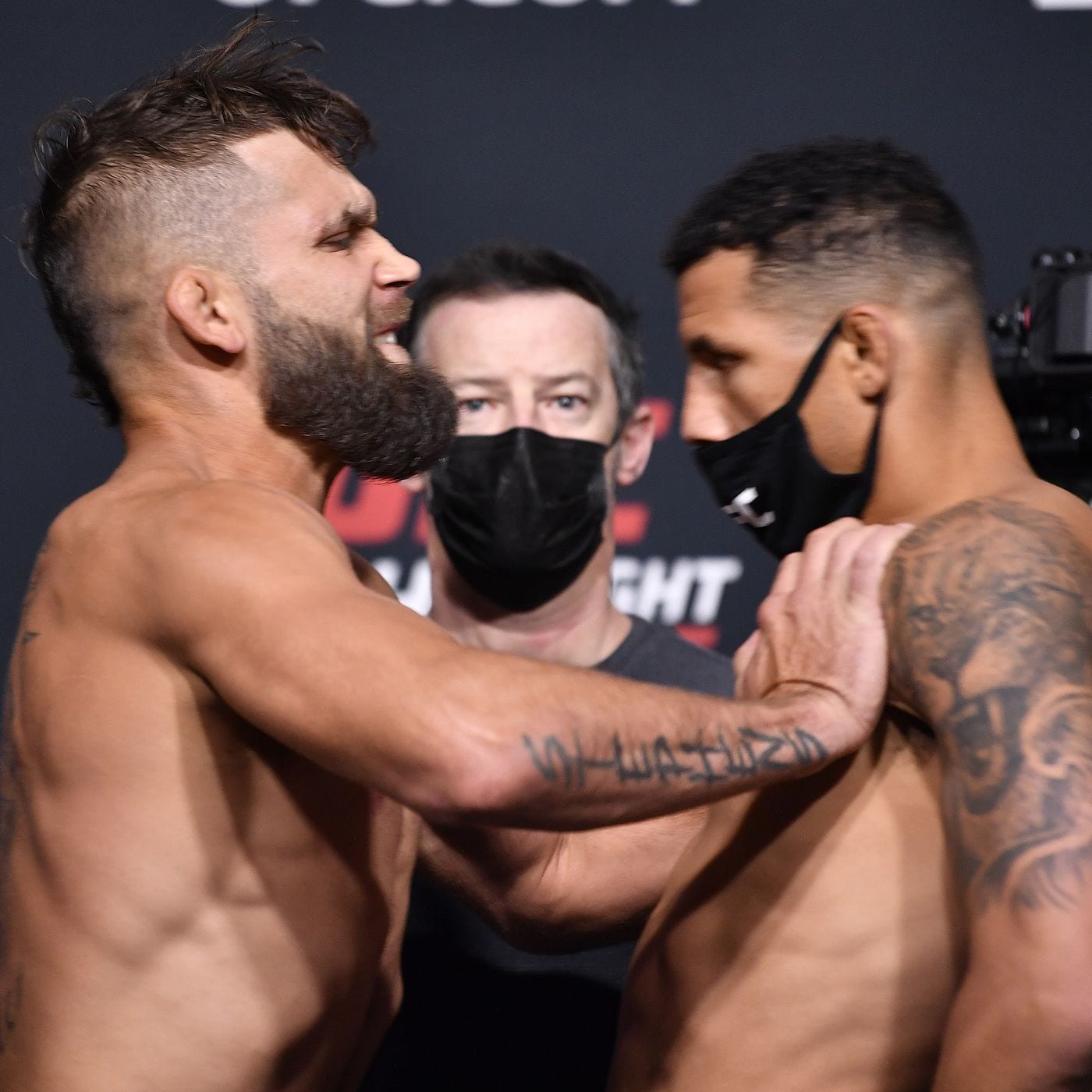 Jeremy Stephens isn't really one for expressing regrets when it comes to violence against his mixed martial arts opponents.
That apparently extends to fights that don't quite make it to the cage.
Stephens was scheduled to meet Drakkar Klose back in April, only for a huge shove from Stephens at the official weigh-ins to cancel proceedings after Klose was medically unable to continue. In Stephens' eyes, that was not a fault of his own, but rather just a way things played out.
"It was just an experience," Stephens said, speaking to MMAJunkie. "I got paid a little bit of money just to go weigh in. I showed up, and he didn't, you know? I never thought a push would go this far. I didn't think he was going to act like that, respond like that and come at the UFC like that and make it a whole spectacle. From what I've heard, I feel like Dana (White) had my back, the company had my back.
"I missed out on an opportunity to go in there, perform. At all levels, I can look at it transparently. I'm very totally cool with exactly what I did. I'm a fighter. I'm primal in those moments."
In fact, not only is Stephens not showing a lot of remorse, he actually believes he can be considered the winner of the contest.
"It's a fight I won," Klose said. "I won. I got paid a little bit of money. I feel like I won. I showed up. He didn't. He was claiming like, 'Oh, I'm going to do this, do that.' He was, like, crying. Bro, you should have just showed up and fought. But he didn't. I don't have any ill-will toward 'Jaffar' or anybody in his crew. I moved on. I'm at peace with myself. I'm very happy the way that I showed up, primally ready to f*cking fight. You know, Dana says that I'm a savage. I'm there to fight that. You can just tell, again, by my interview, I showed up hungry. I conquered. I won."
Comments
comments