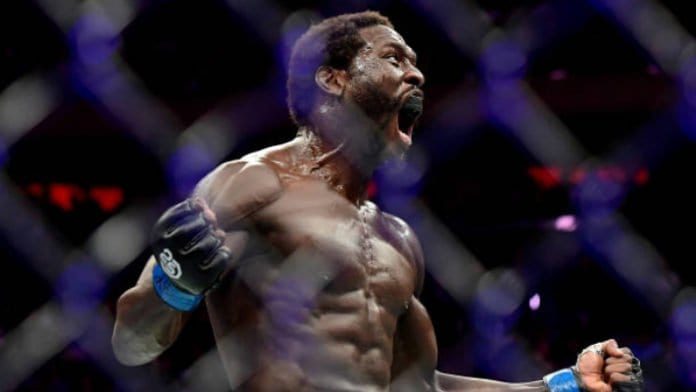 Jared Cannonier has congratulated Robert Whittaker for outpointing him in their UFC 254 co-main event on 'Fight Island' last weekend but says the broken arm he fears he suffered early in the first round can make him proud of his 'L'.
Whittaker was declared the winner by unanimous decision in one of just two fights which went the distance on Saturday's card but despite coming up short in a fight which could well have earned him a title shot at 185-pounds, 'The Killa Gorilla' says that the fight was a "hell of an experience."
"That didn't go exactly how I wanted, but my spirits remain high and I'm happy with how I fought all things considered," Cannonier detailed on Instagram. "The very first kick he threw broke or fractured my left ulna. I couldn't find my groove and adjust quickly to get the 'W' so I'll take my 'L' with pride. Robert Whittaker certainly lived up to my expectations before and after the fight. Congrats mate. Enjoy Christmas and the new (baby). It was a hell of an experience to be here. Can't wait to go again."
The loss was Cannonier's first since a 2018 defeat in the light heavyweight fold to Dominick Reyes and ends, for the time being at least, his title hopes in the middleweight frame after champion Israel Adesanya has earmarked him as favourite to beat Whittaker and take him on in the coming months.
Instead, and after his second big win on 'Fight Island', it appears that Robert Whittaker is instead heading for that world title rematch with 'The Last Stylebender'.
Comments
comments