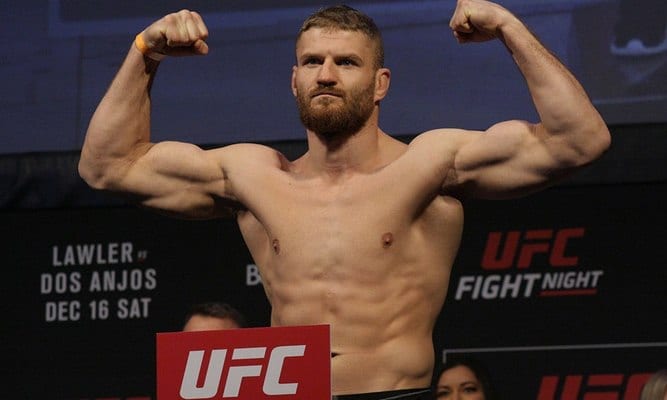 While there probably isn't a long list of fighters who'd put their hand up to welcome Alex Pereira to the UFC's light heavyweight fold, former 205-pound champion Jan Blachowicz is more than happy to test his skills against the Brazilian who is considered to be among the finest pound-for-pound strikers on the roster.
Blachowicz, 40, will pit his skills against those of Pereira in the UFC 291 co-main event on July 29 in a fight in which both former champions will look to move a step closer to regaining gold, after Pereira was stunningly knocked out by old rival Israel Adesanya last month as he surrendered the promotion's middleweight belt.
"He's a very big guy," Blachowicz said this week on The MMA Hour of Pereira. "I think it was a natural way for him to go up, but maybe in the future, he comes back to do one more fight with Adesanya. We will see. I'm just happy that I can fight against him in my division, so he has to be ready for the legendary Polish power."
Like Pereira, Blachowicz holds an MMA victory against 185-pound standout Adesanya in a fight in which he blended his striking and grappling to flummox the 'Last Stylebender' and the Pole predicts that his arsenal will also be too much for Pereira when they clash this summer.
"For sure, he's going to have power but what I always say if you change weight category you can spar in your gym with the bigger guys but when you fight, it's completely different. Timing, speed, everything is different," he explained. "Three times I fight before with guys from the lower division and I won everything. This time will be the same."
Blachowicz added: "His whole fighting career is just amazing. I love to fight against fighters like this because I don't need to look for motivation to prepare for this kind of fighter. [I want to] check my standup against his standup. I want to check how I'm going to look because he's one of the best strikers in the world. This is something what I want to know, how my striking is going to look against him."
And there is even more motivation for Blachowicz: a return to the title picture at 205.
"If I win the fight, my next fight will be for the title," Blachowicz said, hinting at talks with the UFC. "It's bigger motivation for me, and thanks to Alex that he moved to our category: new blood. I'd like to know what place I am right now. It's very good for me that after this fight, my next fight will be for the title. I'm just happy to take the belt again to Poland."
Comments
comments