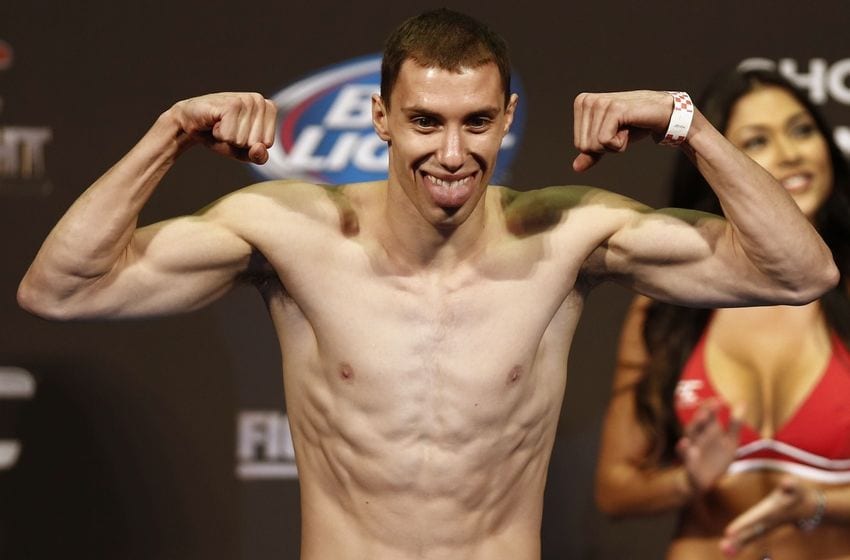 It didn't take long for the UFC machine to find a replacement for Al Iaquinta.
After the lightweight elected to withdraw from his main event slot at the upcoming August 25 event against Justin Gaethje, the promotion began reaching out to other lightweights to see who would step up and take the contest instead. It turns out it didn't take long to get a yes.
As first reported by ESPN's Brett Okamoto, James Vick, who publicly campaigned to be involved after news of Iaquinta's pulling out emerged, has agreed to replace the New Yorker and will be involved in his first UFC main event. He currently rides a four fight win streak, and was set to meet Paul Felder on July 14 at UFC Fight Night 133.
That punching bag Gaethje don't want these problems!! https://t.co/fqa92kRLgM

— James Vick (@JamesVickMMA) June 28, 2018
As of yet, Iaquinta is yet to comment on his reasoning for exiting the bout, but alluded to displeasure with the UFC on his social media.
You're the bitch you'll fight anyone for anything. Brain dead and broke in 2 years

— Al Iaquinta🗽 (@ALIAQUINTA) June 28, 2018
They all backed out not me

— Al Iaquinta🗽 (@ALIAQUINTA) June 28, 2018
—
Comments
comments