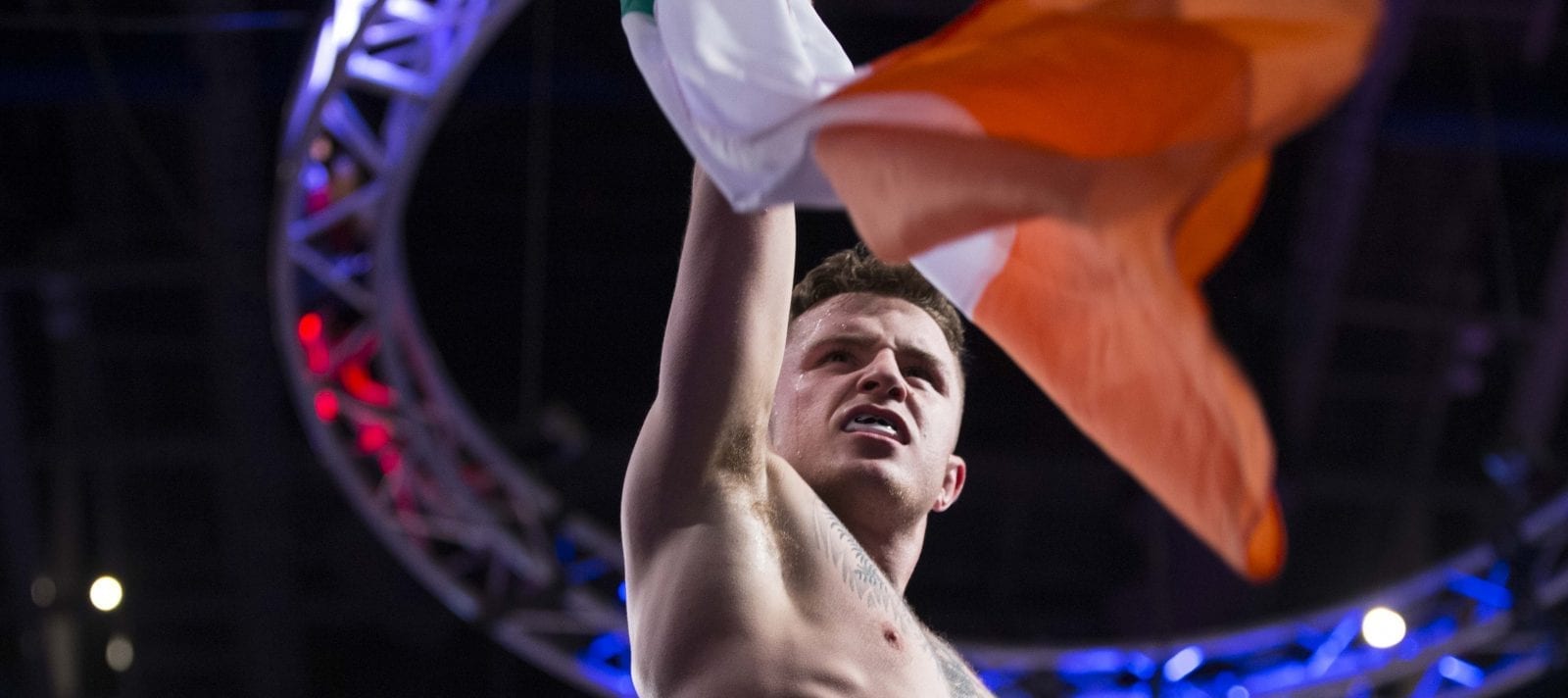 The first time James Gallagher takes a trip to New York City, he'll be fighting at one of the World's most famous arenas, Madison Square Garden.
For a 20-year old, you would be forgiven to think the entire affair is slightly overwhelming. But with James Gallagher, the young SBG star never gives off the vibe that it's anything other than to be expected.
"I'm still only young, I'm 20, and I'm fighting in one of the most historic buildings in the world," Gallagher said. "And it just feels right. It just feels a good match-up, and we work hard. I've got a hard task at hand, but I don't feel like it's going to be too much, I feel like I'm gonna go in and walk through this fella, and show people what I'm really capable of.
Gallagher will be facing Chinzo Machida, brother of former UFC light heavyweight champion Lyoto at Bellator 180 on June 24.
"I'll fight anyone you put in front of me," Gallagher said. "It doesn't matter to me, I'll just go in and fight. It's what I do, it's my job, it doesn't matter who it is. But this one really excites me, his style and stuff. His brother is someone I really looked up to when I first got into MMA."
While the Machida fight still represents Gallagher's biggest challenge, most Bellator and mixed martial arts fans are more interested in a clash with fellow prospect AJ McKee, whom Gallagher has had an increasingly vocal rivalry with.
Most recently, McKee called out the Irishman from Strabane after his last victory, but if he was expecting Gallagher to do the same, it seems unlikely.
"Guess we'll just see after this one," Gallagher said. "Because I'm going to put Chinzo away in a very fashionable statement. Maybe the title shot for me next? That's what I'm thinking. I've not my eyes set on AJ, I've my eyes set on gold. That's what I want, I don't want to beat AJ, I beat him, I just beat the guy who beat another guy.
"I wanna fight for the title, I want to fight contenders, I want to fight for the belt. … If they give me [McKee], I'll sign the contract no problem. I'll sign it today if they give me the contract — but I want the belt."
—
Comments
comments