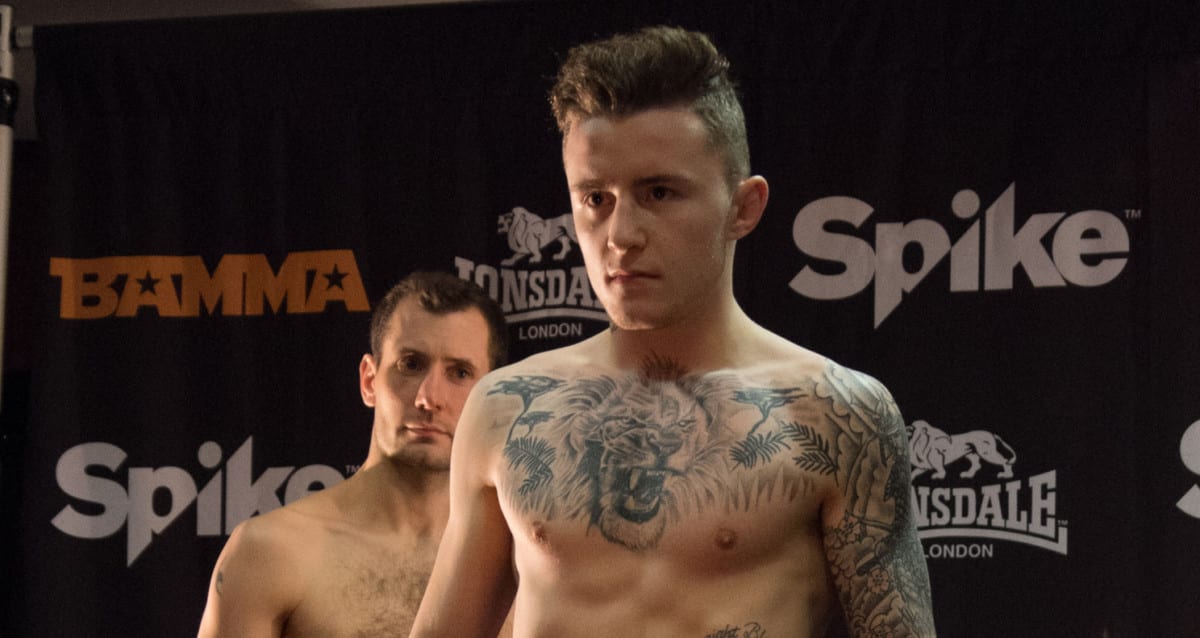 James Gallagher is injured and out of his main event slot at Bellator 196 — a fact no one is more disappointed about than Gallagher himself.
The SBG up and comer was set to meet Adam Borics at the April 6 event in Hungary, Budapest, only for Gallagher to suffer an injury in training that ruled him out of the contest. Even more frustrating for the 'Strabanimal', it's the second injury that's forced him to pull out of a scheduled fight.
That being said, he's refusing to let the setback bring him down, instead looking at Bellator's milestone event in London in early Summer as a potential returning point.
"Want to say sorry to everyone who was tuning to watch me fight for this setback," Gallagher wrote on his social media today. "I was at 100% healthy and ready to strangle everyone in this division once again, but I fractured my hand in an unlucky training accident. I stayed in the fight and would have done it with one hand easy, but unfortunately I couldn't get medically cleared and had to step out.
"Thanks to all of you for the ongoing support, and rest assured to the Jimmy Show will be back soon enough to clear out all of these bums. I'm going to be ready for #bellator200 in London in may. Who wants to see me on it?"
Bellator have replaced the Gallagher-Borics fight with Benson Henderson vs. Roger Huerta.
Comments
comments