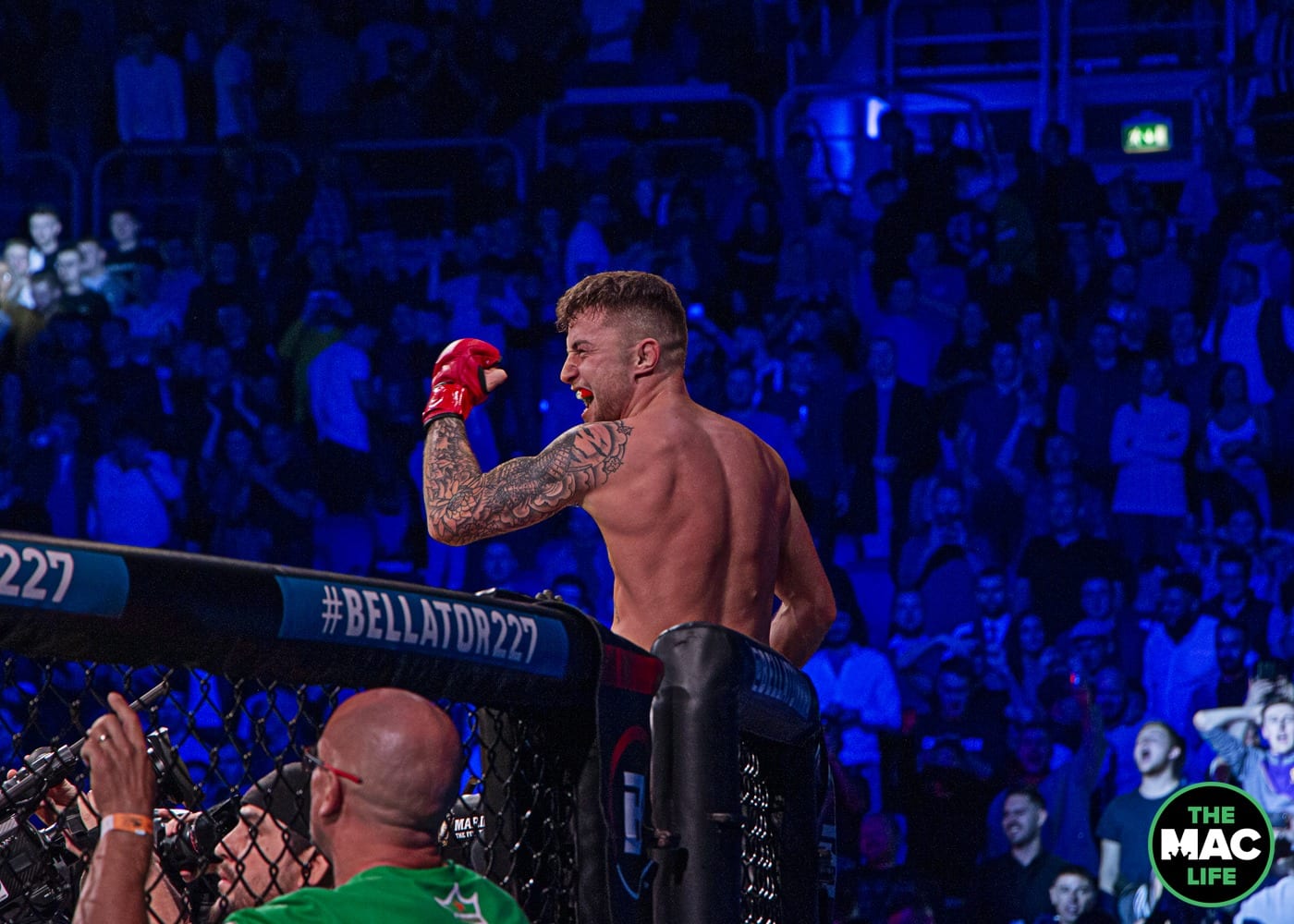 James Gallagher has been handed a new opponent for what will be the Irishman's first fight in the cage since November 2021. 
The Irishman was scheduled to fight American Cris Lencioni at the August 11 event in Sioux Falls, South Dakota but Bellator officials were forced to remove him from the card after it emerged that he suffered a serious health issue in training for the bout. Instead, and according to numerous reports online, Gallagher will instead fight the 10-6 James Gonzalez in a featherweight contest at the event.
Gonzalez, who is a former CFFC champion, has won four of his last six fights in the cage. He was defeated in his most recent bout in April of this year by Aaron Pico.
The fight will be Gallagher's first since he was defeated by third-round submission by American fighter Patchy Mix in Dublin in November 2021. Mix subsequently went on to claim victory in the Bellator bantamweight grand prix and is currently the promotion's interim bantamweight champion. Sergio Pettis is the reigning Bellator 135-pound world champion. Prior to the loss to Mix, Gallagher scored four successive victories — with three of those wins coming by submission.
Bellator 298 is scheduled to be headlined by a welterweight fight between former title challenger Logan Storley and Brennan Ward.
Comments
comments