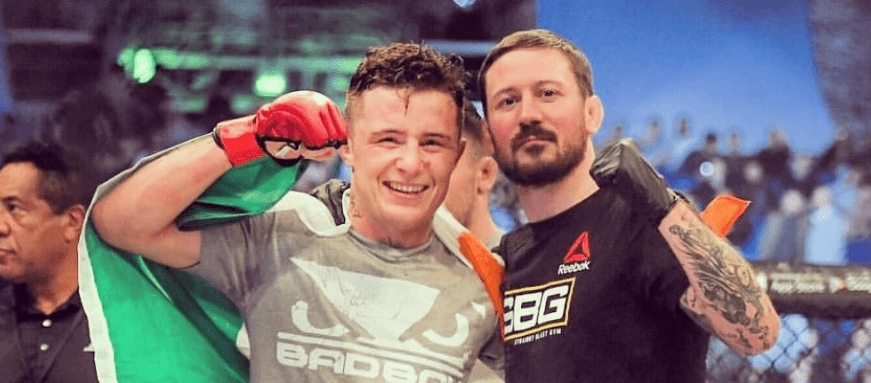 John Kavanagh knows a fair bit about nurturing talent.
Having coached Conor McGregor from a young age to become the man who raised two belts aloft as double champion in New York last November, Kavanagh can recognise when a young man has a certain something that makes them look as if they're headed for big things.
For example, James Gallagher.
The twenty year old has just had his latest fight with Bellator MMA announced, and he's set to face off with Chinzo Machida at Bellator 180 in Madison Square Garden — the very same place where McGregor lifted his two titles.
"You know, it's incredible," Kavanagh said, speaking with Balls.Ie. "If it was any other 20-year-old I'd probably hold him back and say, look, lets do this in a couple of years time, but James, he grows under the big lights. He's already basically headlined shows here in The Point and up North, so when we got the offer and I spoke to him, his eyes went very wide.
"The second Irish fighter to be walking out at Madison Square Garden, such history in that place, I'm excited, he's excited. Lets make some history again. It's definitely one of the high points, it's hard to think of a higher point than that."
And for Kavanagh himself, it's an opportunity to work in a place of serious historical significance, something that's certainly not lost on him.
"Walking out there, again, knowing we were in the same changing rooms as Muhammad Ali," he said. "Making that same walk he did all those years ago, of course, all the iconic boxing figures that have fought there, all the great boxing fights over the last few decades, to be the first major MMA title fight to happen in there and then the fight did go pretty well, yeah, it ticked a lot of boxes for me."
Comments
comments