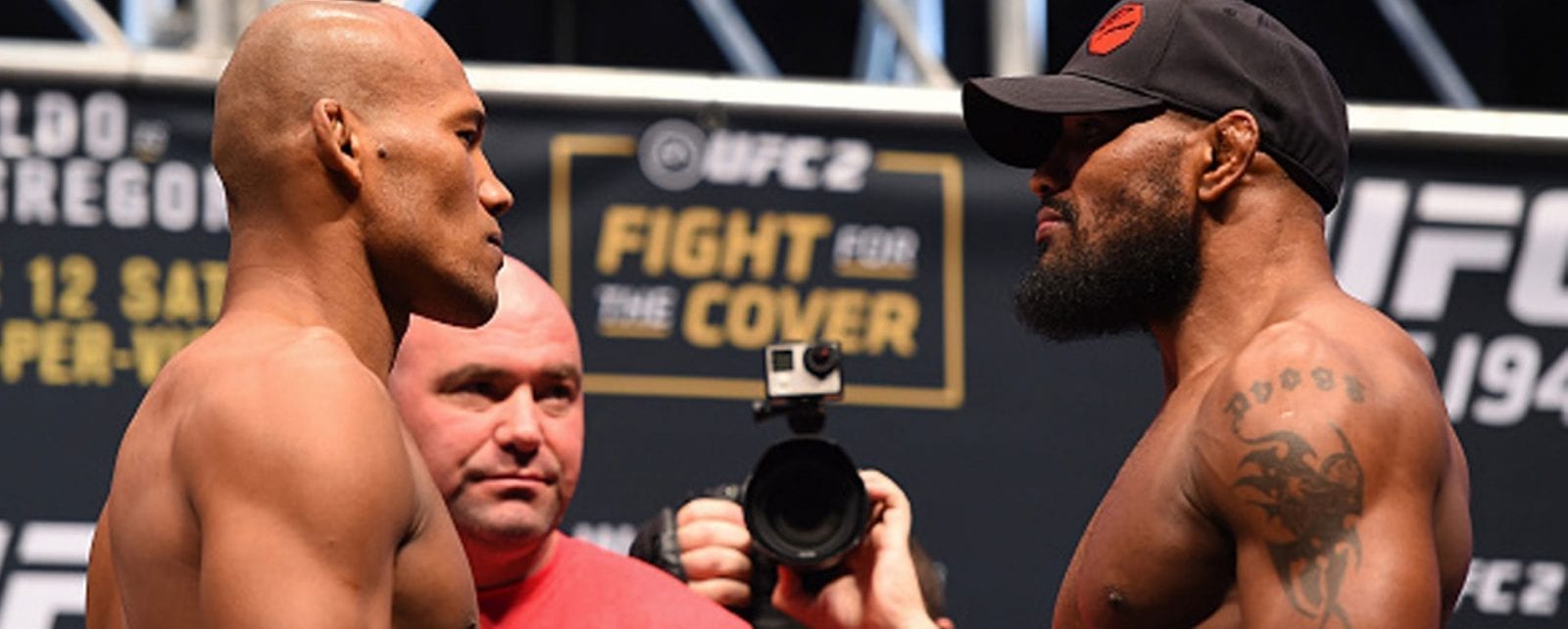 In a performance that didn't surprise anyone familiar with his talents, Ronaldo 'Jacare' Souza's world class submission skills earned him a first round kimura submission victory over Tim Boetsch last weekend at UFC 208 in Brooklyn, New York. This was Jacare's first time in a UFC cage since May of last year and, as impressive as his performance was, the Brazilian realises that he hasn't yet built up a resumé which places him as a 'sure thing' in the running for the next title shot at 185-pounds.
With current champion Michael Bisping set to face the challenge of Yoel Romero next, Chris Weidman and Gegard Mousasi to meet soon and the not insignificant talents of former titleholder Luke Rockhold also in the mix, Souza said after his win last Saturday that he thinks he will face to take on at least one more challenge before his path to a title shot becomes impossible to ignore.
"I want to fight the champion, but if that's going to take a while, I prefer to take another fight because I don't want to sit around. I wasn't born to sit around. So I'll take another fight if it's going to take too long to get a title shot", Jacare said in the post-fight press conference at the Barclay's Centre in Brooklyn.
Jacare's only loss in the UFC was a close and controversial decision to Romero, a fight which Jacare maintains he won. It isn't unheard of (quite the opposite, actually) for title fights to be impacted by the dreaded injury bug and should something befall the Cuban title challenger, Jacare says that he would be more than willing to step up.
He also says he has unfinished business with Romero: "Yes, of course that's an option, that's a fight I want,. I've never lost a rematch, and with Romero, it's not going to be any different. I'll prove I didn't lose to him. I lost to the judges."
The UFC's middleweight title picture is as open as it has been in years and with the summit of the division to be decided when Bisping takes on Romero (and with Weidman and Mousasi booked) that leaves the likes of Robert Whittaker and Luke Rockhold — who was supposed to face Souza in Australia last year before injury struck — as the most likely candidates.
Whatever happens, Michael Bisping certainly has his hands full if he gets past the challenge of Yoel Romero.
Comments
comments