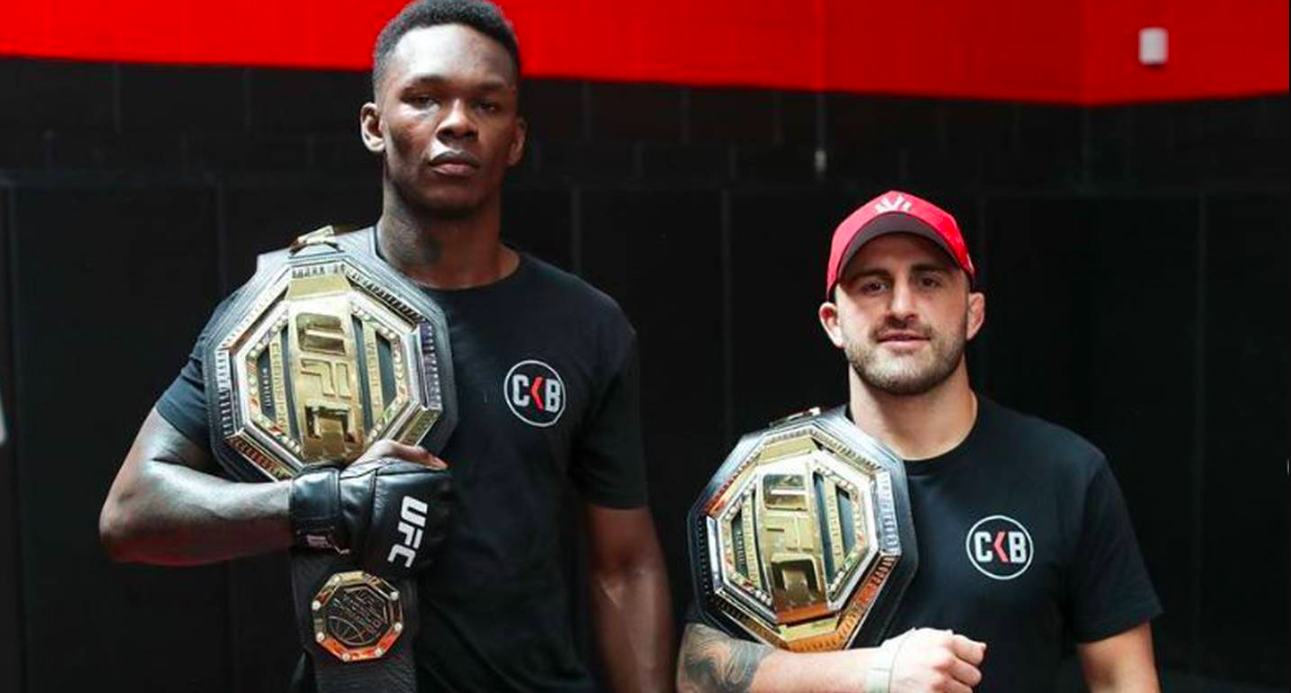 It is probably of little surprise that UFC featherweight king Alexander Volkanovski is picking his friend Israel Adesanya to triumph against underdog Sean Strickland in this weekend's UFC 293 main event in Sydney, Australia — but the manner of his prediction is perhaps a little more surprising. 
Adesanya has cut a confident figure Down Under throughout fight week, even faced with Strickland's somewhat unique manner of fight promotion and while he has predicted that Strickland will fall early and hard, Volkanovski has offered a different opinion for what will happen in the Qudus Bank Arena late Saturday night.
"'Izzy's' gonna really pick him apart, smash his legs with a variety of dexterity he has with his legs," Volkanovski said to his official YouTube channel, as noted by MMA Fighting. "Mixing it up at the leg, whether it goes to the body or up high, I can see so much damage happening."
But this is where the prediction gets a bit more specific.
"One thing that I've been thinking of and picturing in my head … a broken arm," Volkanovski said. "Breaking Sean Strickland's arm from a kick. I don't know why, I'm just seeing it happen while he's trying to block. Brings his hand up last minute and just snapping it. I'm actually picturing that.
"I'm gonna go obviously TKO. I think it's gonna be a TKO mid rounds. Anywhere two-three, I think you could do it in the first but I'm picking round two, round three TKO stoppage and I think he really does put it on him.
"Sean Strickland's gonna say some things and I think 'Izzy's' gonna get the payback that he wants and it's gonna be that type of fight where he really gets to hurt this guy. Sean's tough, he's gonna keep trying to come forward and I can just see him getting absolutely battered."
It remains to be seen if Volkanovski's soothsaying prediction comes true in a couple of days' time — but it is perhaps worth remember that exactly 100 pay-per-views ago in Melbourne, prohibitive underdog Holly Holm scored what was at the time considered to be one of the sport's great upsets when she knocked out Ronda Rousey a minute into their second round in the UFC 193 main event.
Comments
comments