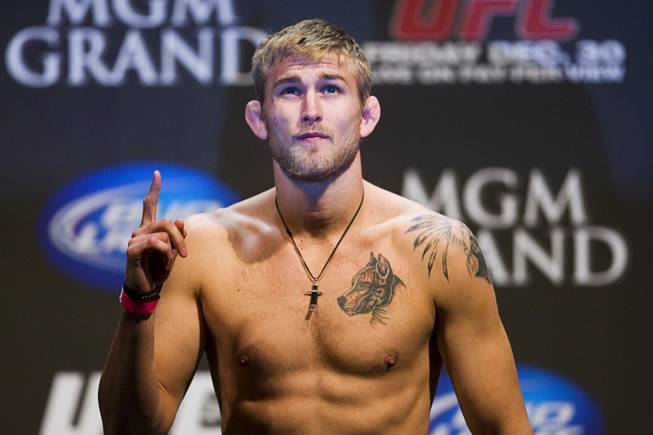 Alexander Gustafsson says that the last few weeks, in which first his UFC 227 opponent Volkan Oezdemir fell out of the fight and was swiftly followed by the Swede, have been "crazy".
After Oezdemir's withdrawal from the bout, rising contenders Khalil Rountree Jr. and Anthony Smith both declared their availability but any potential plans were moot when Gustafsson himself pulled out of the event, marking a very frustrating few weeks for the two-time light heavyweight title challenger.
"Well I can tell that I've been very frustrated, these couple of days. It doesn't go my way, really. It's just crazy," Gustafsson said on the Ariel Helwani MMA Show this week, per BJPenn.com.
"It's just a minor injury," Gustafsson said of his medical issue. "It's nothing to talk about really. It's just a fucking thing, and it gets on my nerves. But it is was it is. I'm here now, and I'll do everything in my power to bounce back, and I will in a couple of weeks.
"It's been frustrating. I don't know what's going on. I feel like I don't have any flow right now. It's just fucking crazy, I'm telling you, I'm so frustrated because this was my card, this was my fight, then Volkan fell off. It was a fight that really motivated me, to fight Volkan. It's the best fight for me, and it makes the most sense. I felt great fighting him. Then he got injured, and you know, it is what it is. Shit happens.
"I'm in the best shape of my life, and then I got injured. I get injured from nowhere. It's just crazy, that's all I can say to you."
Comments
comments