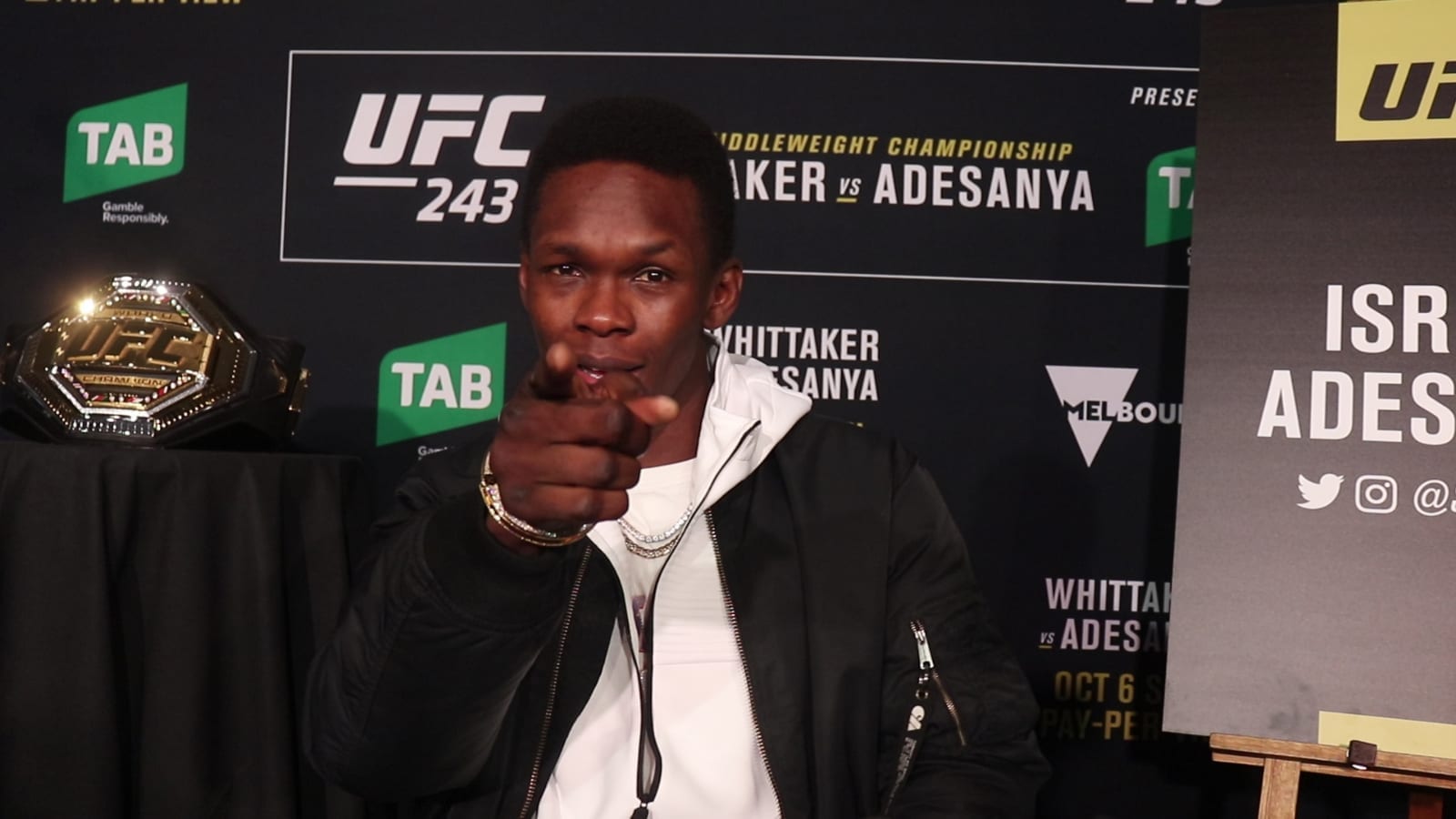 Israel Adesanya has a point to prove at UFC 281. 
The longtime UFC middleweight champion is set to take on Alex Pereira in the UFC 281 main event next Saturday in what will be the latest chapter in a rivalry transposed to mixed martial arts from kickboxing, and after the Brazilian striker won their two previous bouts — including one in which he viciously knocked out the Kiwi world champion.
Adesanya, though, will be hoping that the third time is a charm for him and says that earning a win against one of his biggest rivals far exceeds trivial matters such as rankings and title belts.
"Beating him, that's what matters," said Adesanya to his YouTube channel, as noted by MMA Junkie. "Like, the belt? F*ck the belt. Just beating him, a killer like him, that's what matters."
The concept of revenge is often a primary one within combat sports but Adesanya goes on to explain that what happened before will have no bearing on their third fight next weekend in the Big Apple and that he will prove that he is the world's best 185-pound fighter when they step into the cage late next Saturday night.
"We've dusted that off, we've cut it off, and I can see what I did wrong," Adesanya explained.
"So, it's not gonna be like last time. This is a different fighter you're facing, and now I've become another fighter. I've re-birthed myself. I've re-birthed it, and I just feel like I want to have fun. That's the goal. But this fight, I'm gonna have fun. That's the ultimate goal. And when I have fun, I'm the best in the world."
Comments
comments