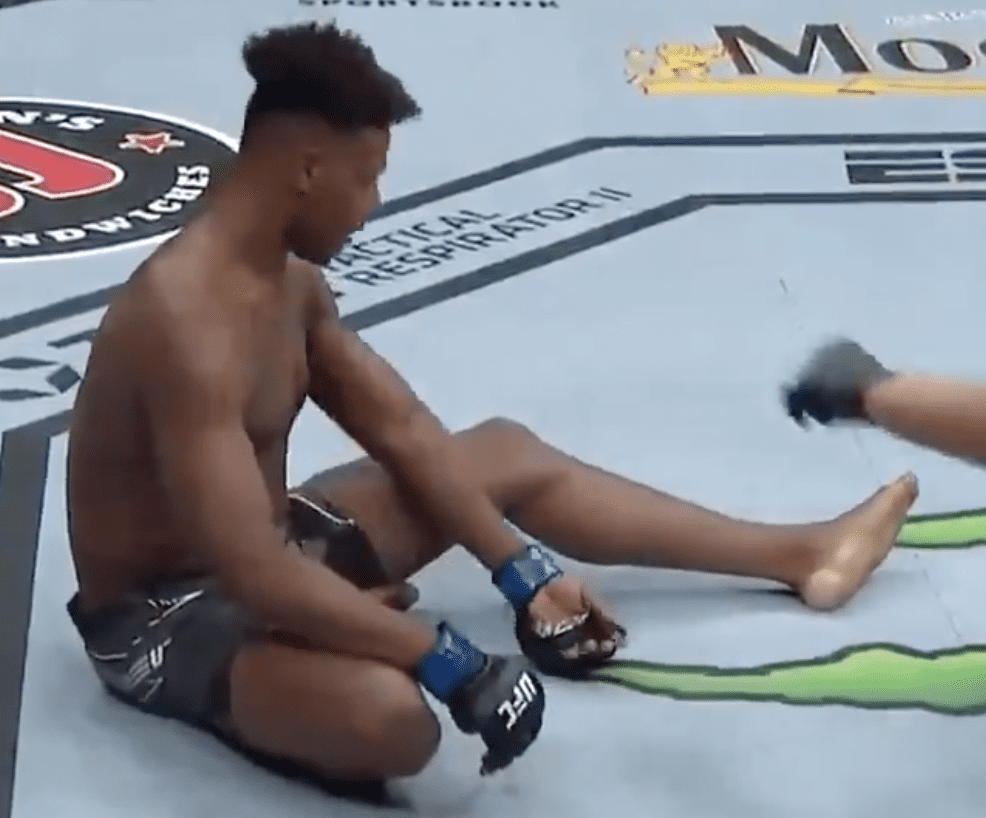 One of the more eye-watering injuries you'll see inside the UFC octagon this year occurred at last weekend's UFC 263 fight card in Glendale, Arizona when Scottish submission expert Paul Craig applied a tight armbar submission which bent the American fighter's arm back at a grotesque angle.
Initial fears that Hill had suffered a broken arm in the incident were soon allayed, however, when it was revealed that Hill had instead experienced a dislocation — something which he says was quickly remedied after the fight.
He explained further to TMZ Sports: "It's not as bad as it looked. There's no break. My elbow just dislocated pretty badly but they were able to pop it back in and the doctor said it's rock solid. It's doing all the movement that it needs to, it's just going to be sore for a while. I'll follow up with my doctor when I land back at home and we're gonna go from there. Hopefully I can be back in real soon.
"It was a little discomfort whenever I first originally looked down and saw it, pain didn't really register, it was just 'Win.' It was just the competitor in me. I tried to knock him out. I was like,' 'Alright, you've got to land that shot, try to knock him out.' That's what I went for but it was pretty bad spot for me not being able to post up with my arm at that time. The only thing I can do from that point is, 'How's my face on the ground? Learn. Good lesson. Alright this happened.' Instantly my mind is on growth, how do I grow from here? I got up and went to the official, stood up at the official decision to show respect to my opponent, to show respect to the game. I went and took my lumps and now I'm gonna adjust and I'm gonna come back."
First thing he said in the cage to me was "I'm a good person, idk what was said but I have nothing but respect for you" an I realized I let trolls paint a picture and judge somebody off of that and it will ever happen again!!! I'm still going to talk my shit tho!!!

— Jamahal Hill (@JamahalH) June 14, 2021
The referee in charge of the fight, Al Guinee, came under fire in some quarters — including from Dana White — for not stopping the fight sooner despite Hill's arm quite obviously being injured but Hill says that he bears no malice towards the official.
"He gave me a chance to try to pull out something spectacular," Hill said. "If it was one of my guys, I would have wanted him to protect him but it's kinda hard to say that with me, with the heart I have in there. I wanted to try to get that knockout still."
Despite a photograph from late Saturday night which showed Hill and Craig celebrating post-fight with one another at an afterparty, Hill says he wants an opportunity to run it back against the Scotsman.
"We definitely gonna have to run that one back at some point," Hill said. "I feel with what he's done recently he deserves to move forward and push forward and I've got to handle whatever I've got to handle through the loss that I just went through, but definitely. I hope he keeps winning so that way the next time we meet it's for some serious marbles. But yeah, that's definitely one I want to run back."
Comments
comments