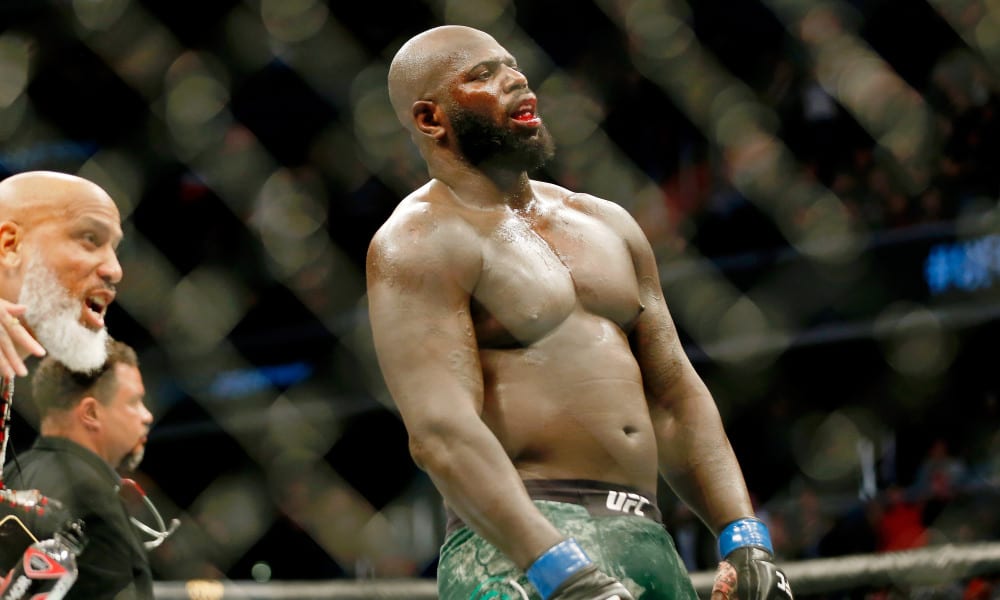 Despite finishing all of his UFC wins inside the distance, including knockout victories against former heavyweight champions Andrei Arlovski and Junior Dos Santos, Jairzinho Rozenstruik finds himself in the unfamiliar position of being the underdog this weekend against French striker Ciryl Gane. 
Gane, who is 4-0 in the UFC (and 7-0 overall) has impressed to date, winning three of his fights inside the distance, but hasn't faced (nor beaten) the same calibre of opposition that Rozenstruik can point to — and the Surinamese slugger is determined to show why he is a more serious threat to the fighters at the summit of the divisional rankings on Saturday night in Las Vegas.
"He has attention, that's why this fight makes more sense," Rozenstruik told MMA Fighting. "He's the favourite. Everyone thinks he has a good chance against me, and now it's my turn to prove them wrong and go in there and put him down. Do what I do.
"It doesn't bother me in any kind of way. It's fighting and everybody has their favorite fighters. Maybe they see something in him they didn't see in me. Right now, I'm ready to show them why I'm the favorite and why I deserve to be at the top. It wasn't given to me. I earned it, and I'm ready to keep my place and move forward up in the rankings until I get a shot at the title."
Rozenstruik has tasted defeat just once in his career. It came last May when he became the latest in a long list of fighters to have been quickly dispatched by Francis Ngannou — but he says that was a learning experience and he can take the experience from that contest into future fights.
"After the fight with Ngannou, we took a step back and worked on a lot of things that we used to work on but we worked a little harder," Rozenstruik explained. "For me, it was more like maybe we should play a little more. I went to pressure him right away to create the fight right away, but maybe I should go a little easier, bounce a little bit, make him tired a little bit.
View this post on Instagram
"You always have a plan, if it doesn't go your way, you go back and hope next time it works."
And in Gane, Rozenstruik says he sees a big test but it is one he is more than ready for.
"This guy has a lot of hype on his back right now," Rozenstruik said. "We're in the heavyweight division, everybody's dangerous, but he's doing a good job. He wins his fights. He has an impressive record. He's working hard and he deserves a chance. Right now, he's going to face me.
"I don't think [he'll stand with me]. I don't think so, but we will see. Everything is improving. It's MMA. We have a lot of options in the fight. We're going to what presents itself, what opportunities in this fight to make a decision to win this fight. I'm ready for it. I'm excited. I'm happy that he took the fight and took a chance to fight against me."

Comments
comments