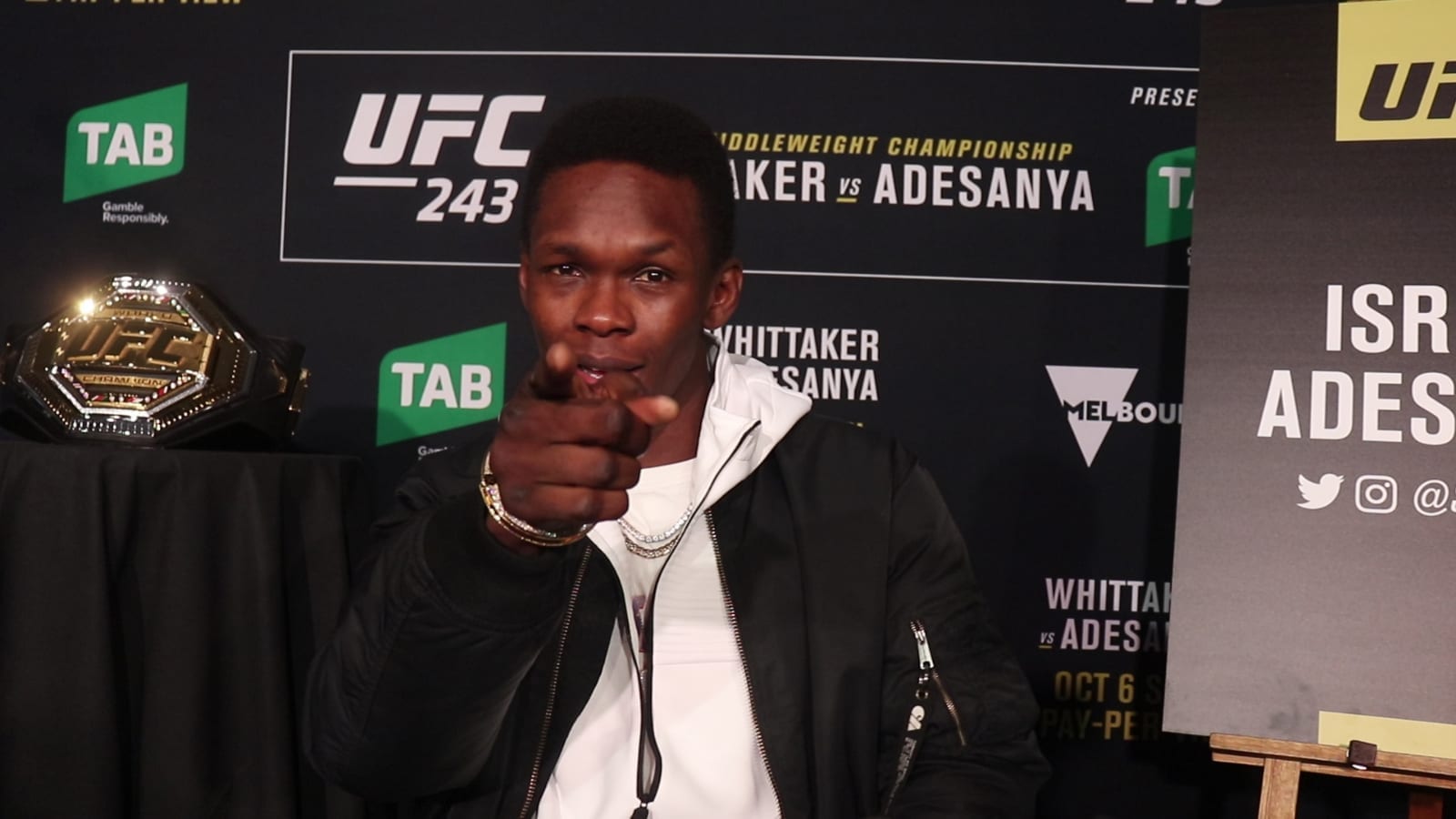 You can be sure that there was one very interested spectator watching Alex Pereira's UFC debut in Madison Square Garden last weekend.
Kickboxing phenom Pereira holds two impressive victories over middleweight champion Adesanya from when they tangled earlier in their combat careers, and after his sensational flying knee knockout againstAndreas Michailidis inside Madison Square Garden it seems likely that the two rivals are once again on a collision course.
The Brazilian's record in MMA currently stands at 4-1, which suggests that he will be faced with a few more assignments before a fight with Adesanya becomes a reality but speaking on his YouTube channel (via MMA Fighting), 'The Last Stylebender' has appeared to welcome the new potential challenger.
"It's pretty much like me and (Derek) Brunson — he's trying to find a way (to grapple) because he's scared of the striking," Adesanya said. "Because you know he's going to shoot, well-timed knee just straight up. Bang. There it is! I thought he was going to do it when he shot in, but I didn't think he was going to fly at him.
"We talked about this like two days ago. We need something new. Especially after you lap the division again."
But Adesanya remains confident that he can overcome his rival, particularly given that it has been more than five years since they clashed in the kickboxing arena.
"Good job, Pereira. That was nice," Adesanya said.
"One thing I notice is everyone always holds on to that win he has over me like it's the be all end all. I hope he does well. I hope he does well through the ranks. In the next four fights, I hope to see him. They'll show you the knockout, but they won't show you what happened before the fight. They won't show you what happened before the finish. I hurt him, but I only throw these (raises fist) because I was infiltrated by other people's thoughts. But that was when I was younger. Not anymore. It's different now. What doesn't kill you makes you stronger."
Comments
comments