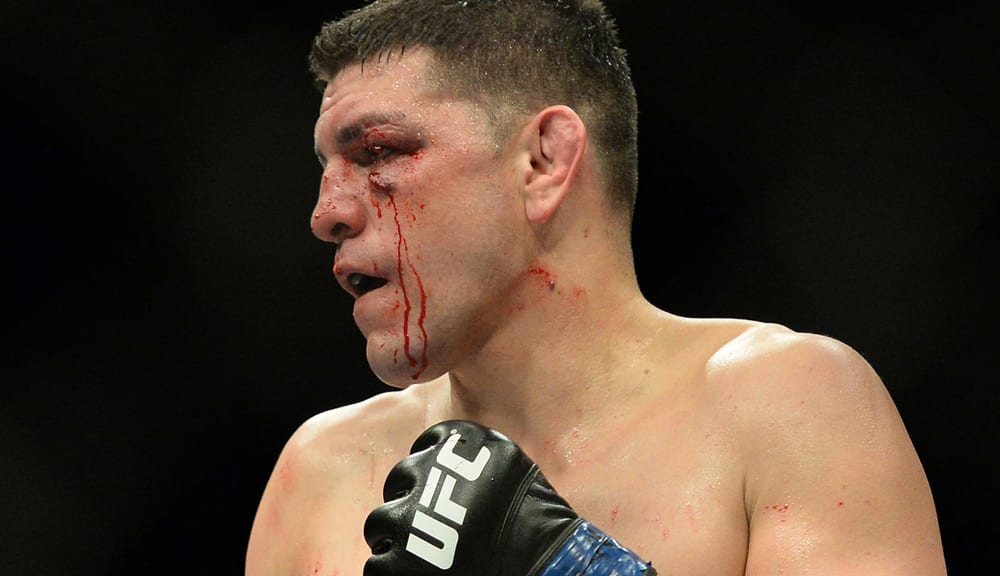 It's been six-and-a-half years since we last saw Nick Diaz compete in the Octagon but after much speculation about a potential return to action for the Stockton native, Dana White is confident that he will fight before 2021 is through.
Diaz announced last year that he was seeking a return to action after not competing since a no-contest against Anderson Silva in January 2015, and had reportedly amped up his training and conducted at least one test weight cut to see how his body would react to cutting to (presumably) 170-pounds.
Dana White, though, hasn't been particularly confident that anything will come of this speculation but his latest comments indicate that there finally might be some movement regarding the 37-year-old's comeback.
"I wasn't very high on that," White said UFC Arabia via MMA Fighting. "I didn't think that it would happen but it looks like it will. It looks like Nick Diaz will fight this year."
White admitted that he had somewhat written off Diaz as an active member of the UFC roster due to length of time since his last fight and while nothing is even near to being set in stone, he says he remains hopeful.
"The last time that I saw him in Jacksonville but it looks like it's going to happen," White said. "We'll see. The matchmakers have [talked to him] but I don't know where we're at on it but it's looking promising.
"You never hear me say that ever. 'You think Nick Diaz will fight this year?' Absolutely, positively not is what I usually say. Looking promising [he'll fight this year]."
Comments
comments