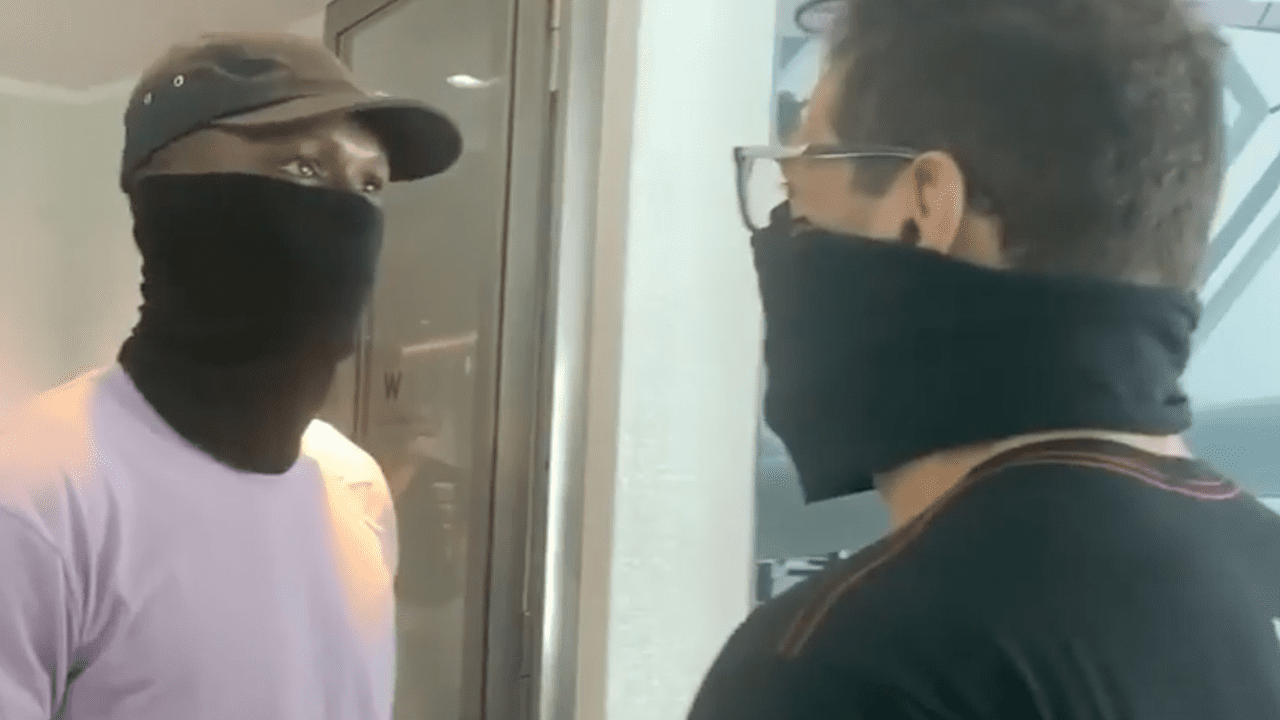 Isreal Adesanya's coach Eugene Bareman says a lot more happened than meets the eye in the seemingly polite exchange between Adesanya and Paulo Costa that's circulated earlier this week.
Fans were seemingly dismayed when Costa's coach Wallid Ismail posted a clip to his social media of an almost friendly encounter between the two undefeated middleweights, especially considering the promotion of this fight has been heavily built around the supposed animosity between the two.
The pair have exchanged plenty of personal insults ahead of Saturday night's UFC 253, so to see them shake hands rather than being forcibly separated by security has had onlookers puzzled and even disappointed.
Fear not, Bareman says, there was a lot more going on in the mind's of the athletes than we realise.
"They walked past each other and they exchanged looks or maybe a couple of words and they just kind of walked past each other," Bareman explained on The Bash MMA podcast. "Then Israel says to his wrestling coach that he's with.. he kind of changes his mind. They walk about 20 or 30 metres past each other, Israel kind of changes his mind and goes, 'You know what? I'm going to properly approach him'. So Israel turns around and starts walking back towards him and then Paulo and them see him walking back towards them so they stop and then Israel says, 'You know what, I'm gonna shake your hand once before the fight. I'm gonna shake your hand once', and at that point that's when that exchange [on the published video] happens.
"Now I know why Israel does this, because Israel loves to get a read on his opponent as soon as possible. Just to get a feel for them. feel their energy. Just be around them, that's how he gauges a lot. Like the [Derek] Brunson fight, he's recalling stuff, exchanges that happened two years before the actual fights even happened. It's just one of those moments. Israel just wanted to be in front of him and feel him. It was Israel just doing what he does, exchanging energy and getting himself in the right frame of mind.
"That's how it actually went down."
–
Comments
comments