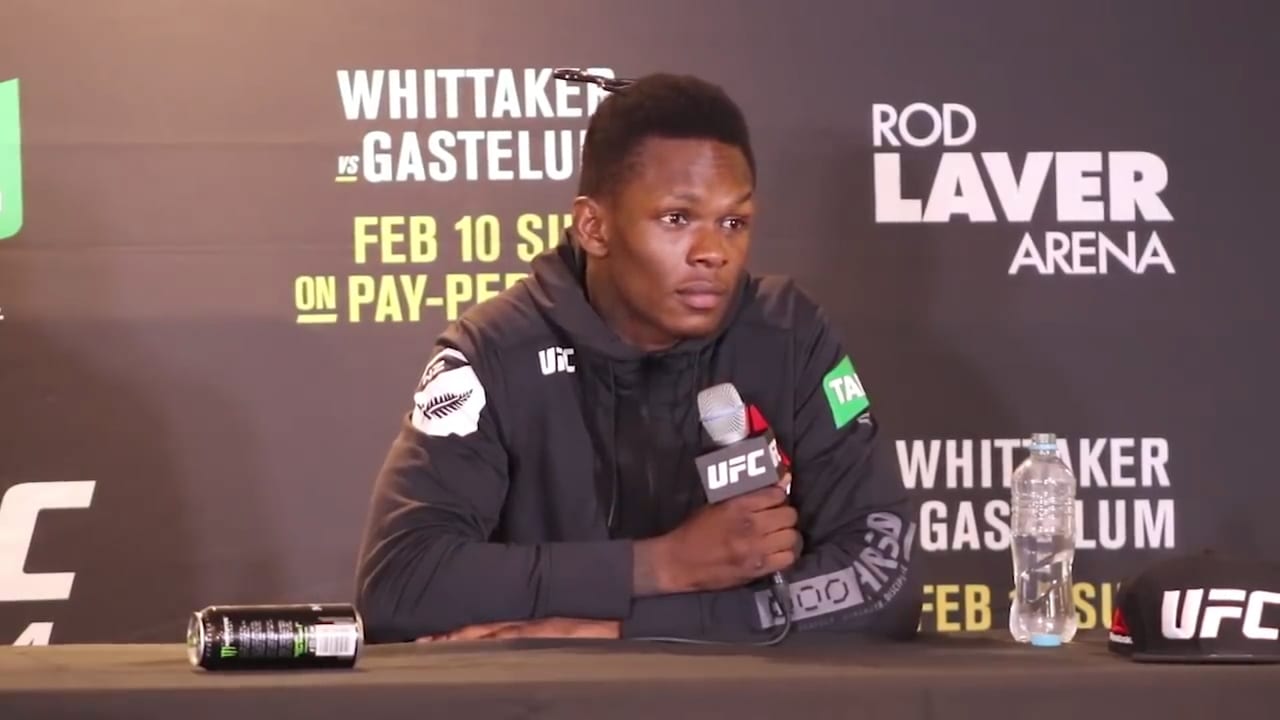 On April 13, Israel Adesanya will fight Kelvin Gastelum for an interim UFC middleweight title as champion Robert Whittaker heals up from emergency hernia surgery.
It marks a stunning rise for Adesanya's UFC career, with his first shot at gold coming just over a year after making his promotional debut. But while the young kickboxing phenom is aware of how quickly he's progressing, Adesanya still finds fuel and motivation in those who claim his rise is coming on too fast.
"For me, I don't want to say [beating Gastelum] doesn't mean anything because it's beating another warrior from another part of the world," Adesanya said, speaking on MMAFighting's The MMA Hour.
"But, after I beat him, guess what? They're going to say the same shit. 'He hasn't fought this guy yet or he hasn't fought this guy yet'. When I get the belt, they'll say the same thing. When I defend the belt multiple times, they'll keep talking shit. So what does it say about me? It could say a lot. I just want to get this one done and keep progressing forward. It'll put some people on notice and I'll probably get some new fans when I beat him. People like 'Okay fine I'm on the bandwagon now because you beat Kelvin.' But I don't care. I don't care what people say. I just want to keep fighting and winning."
And what about the interim aspect of things? Would Adesanya not rather his first shot at a championship was for the unified belt Whittaker wears rather than a placeholder until the Aussie comes back?
Nah. Not really.
"I've said this on record," Adesanya said. "Fuck the belt. It's just a trinket you collect along the way. At least when it's said and done, I can say I was an interim champion and the unified champion as well. Everything just makes for a good story so I'm not really flustered about interim or real. It's just a belt. It looks looks good on black skin. I wear gold all of the time. I collect gold like a magpie. A magpie is a bird that collects shiny things. It's a black and white bird and they like shiny things."
Comments
comments