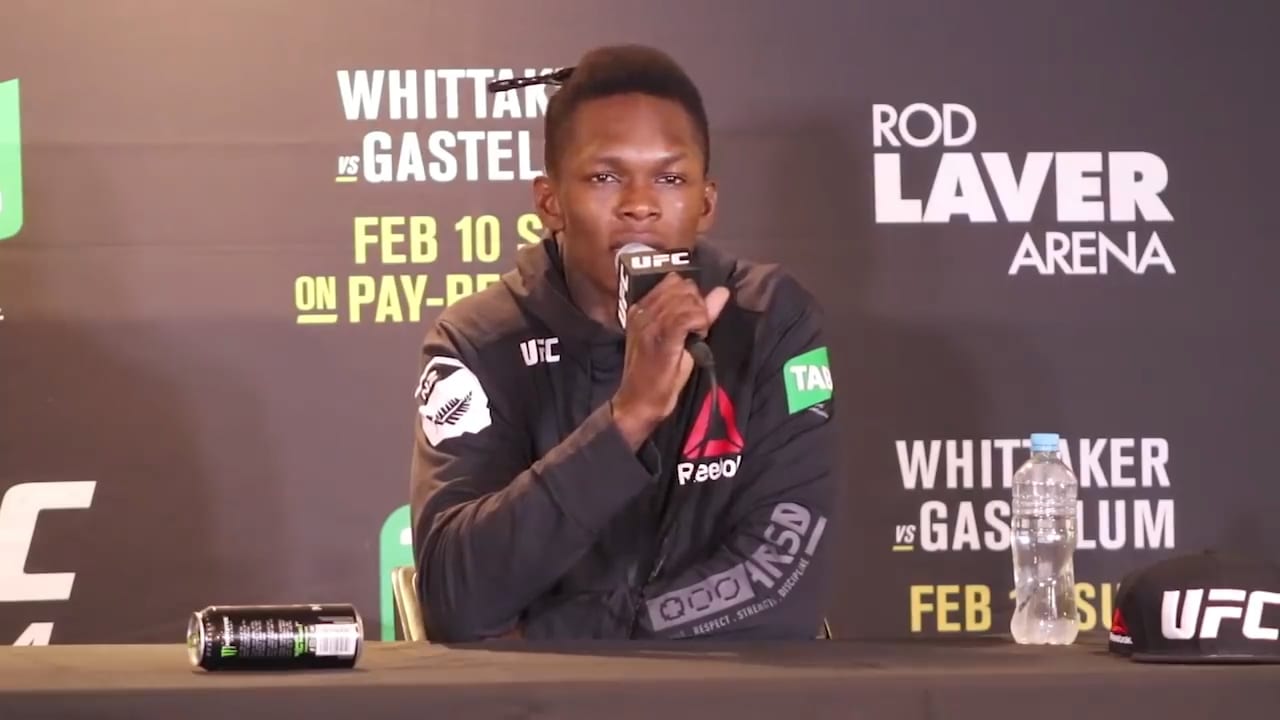 For the first time in his career, Robert Whittaker is facing someone who's refusing to give him respect in a lead up to a fight. Israel Adesanya has made it clear that while he might appreciate the UFC middleweight champion's skills in the cage, he hasn't got much time for Whittaker in many other departments.
Case in point at their recent meeting in Las Vegas, where the pair came face to face for the first time since Adesanya was confirmed as the number one contender. The two took part in a press conference to announce their bout, and Adesanya took multiple shots at Whittaker, who in turn shrugged it off.
According to Adesanya, however, he's not surprised he didn't get much of a reaction — after all Whittaker's a veteran.
"At the staredown, he just reminded me of like a meth head," Adesanya told MMA Junkie. "When you look into someone's eyes and you're just like, yeah, and I'm looking at him like OK, cool. He's a guy, he's been here, he's tough, he's a vet in this game, so I don't have to try and get under his skin.
"He's not under my skin, and he says he doesn't think about me, and I don't want him to," he continued. "I don't expect him to. My coaches think about him a lot, though, and we're going to devise a beautiful strategy to take him off."
–
Comments
comments