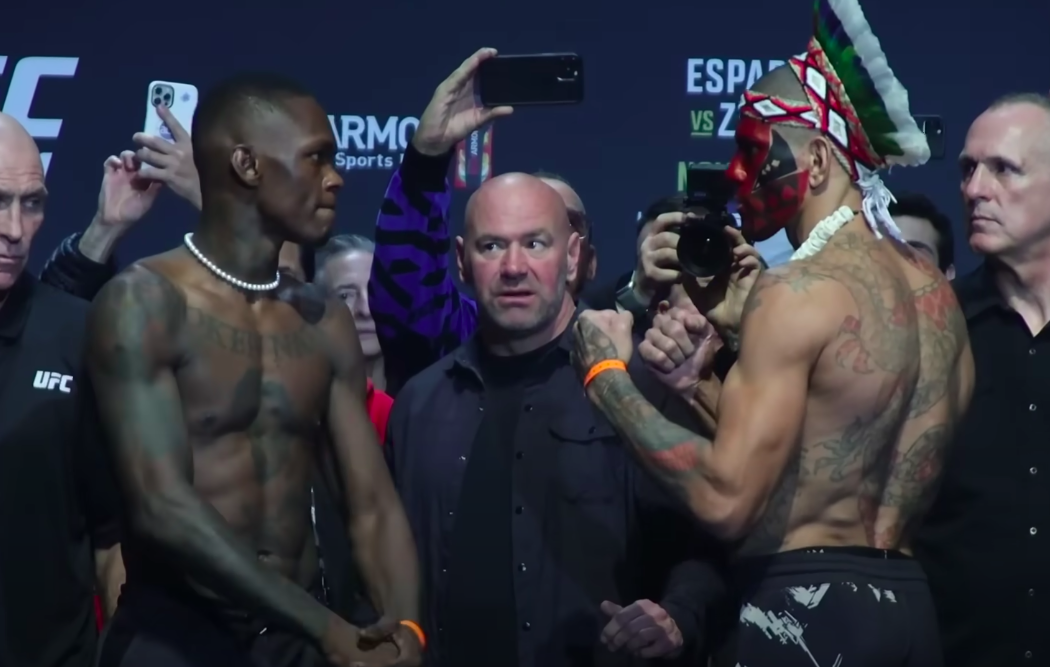 Alex Pereira's move to light heavyweight looks to have put the cap on his rivalry with Israel Adesanya — or so we thought.
Pereira is set to make his 205-pound debut in the UFC later this month when he takes on former champion Jan Blachowicz; a fight which comes months removed from an April knockout defeat against Israel Adesanya in which he gained revenge on a defeat against the Brazilian the prior November (as well as two losses in kickboxing).
But in MMA, the score between Adesanya and Pereira is tied with one win apiece and if they are to settle their differences in a winner-takes-all rubber match, Adesanya says he wants the 205-pound belt of the line. He has previously been defeated in his sole light heavyweight title shot, coincidentally against then-champ Blachowicz.
"If he wins the belt at 205, I'll do it again," Adesanya said to Ariel Helwani on a recent episode of The MMA Hour, via MMA Fighting. "If not, I think he's done with it, I'm done with it, everyone else wants to see it, but we're moved on. It's life."
Elaborating on his own view of his history with Pereira, Adesanya said that he has already proved to himself that he is capable of beating him.
"I've already said this, if we fight another 10 times and he beats me all 10 times, I don't care. It's not about that," Adesanya explained. "I just have to prove to myself that I can beat this guy because every time I fought him—The first time I won that fight, the judges got it wrong. The second time, I was beating him and he got me.
"The third time, again, MSG, I was beating him, then he got me. I'm like, we know we can beat this guy, but he just has that spirit. He's a great fighter. He's a cool guy, I like his story, even in Brazil when he knocked me out, that's a cool story for him. It's a really cool story for him, but I just knew I could beat this guy."
But when it comes down to it, it appears as though Adesanya is happy to watch on from the middleweight division he rules.
"If I'm going to bet money on it, no," he said of the potential of a third Pereira showdown.
Comments
comments