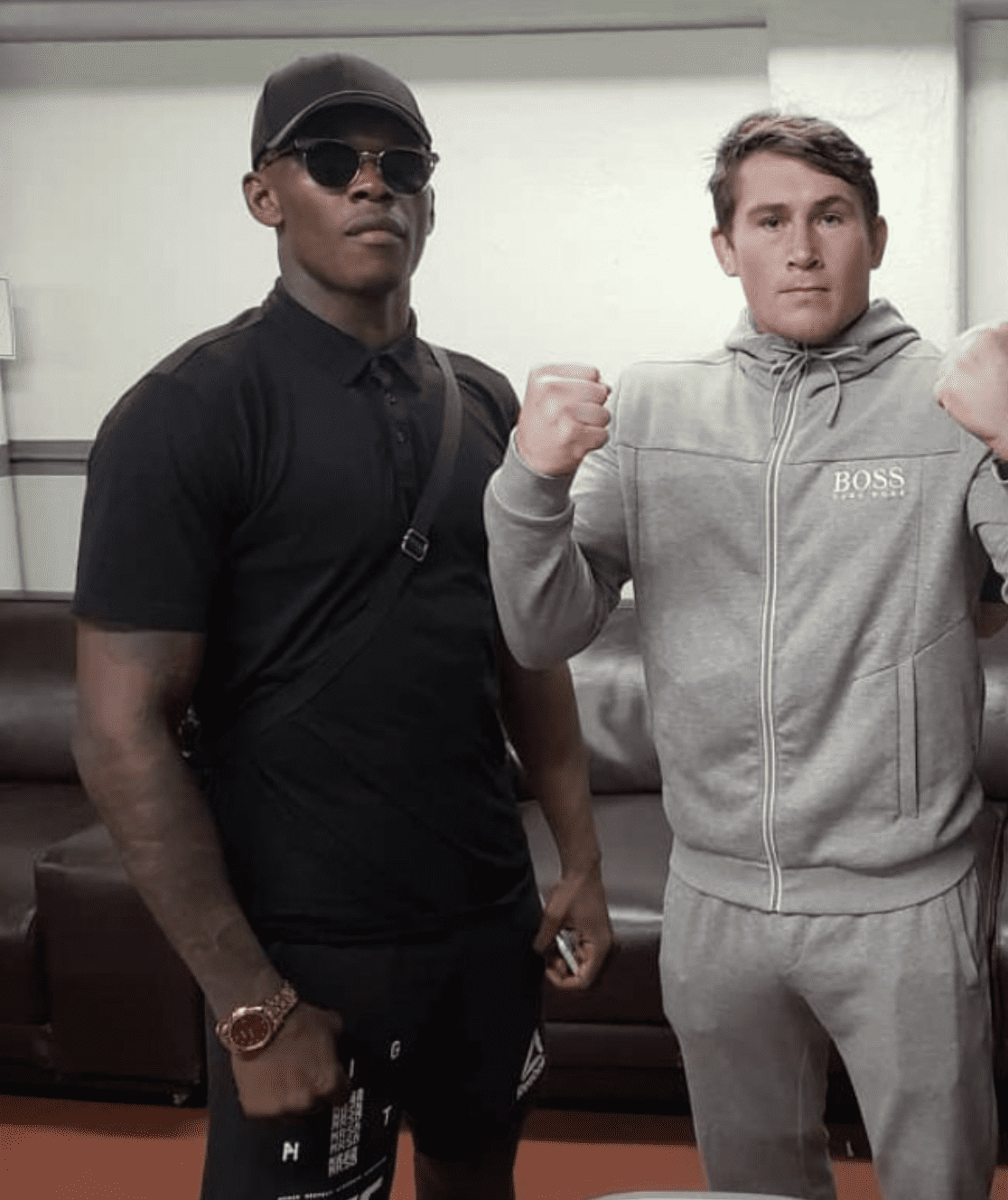 Israel Adesanya says he isn't sure what he's going to do if Yoel Romero misses weight for their clash next month — take a large chunk of his purse or move on to someone else.
Adesanya was left vexed by the Cuban after the pair were scheduled to meet in New Zealand for a press conference. And, while Adesanya recently went to the United States to see Romero for one, Romero didn't return the favour and travel to Auckland.
Because of that, he directed more ire at Romero than he has up until now, admitting that if Romero does in fact miss weight at UFC 248, then Adesanya would consider facing a replacement instead of facing Romero at a catchweight.
"If he misses weight, all I know is I want 80 percent of his fucking check," Adesanya said. "That's the only thing that pisses me off, because then it wouldn't be classified with a red ruby on my belt if he doesn't make weight, and that would really piss me off, and I would probably give the shot to someone else who deserves it. I might ask for the replacement.
"If he doesn't make weight, I might say, 'Jared Cannonier, step in,' or Darren Till –- if he can make it in [to the U.S.] -– step in, because, yeah, fuck all that."
Unfortunately for Adesanya, Cannonier has recently been ruled out of competition for a while with a torn pectoral muscle, and Darren Till remains to have visa issues in returning to the United States of America.
Either way, Adesanya made his feelings clear when he was joined by Romero via a screen, not in person.
"Fuck this shit," Adesanya said. "He didn't even show up. I went all the way to America for one day. I showed up and did my thing. He can't even show up. The disrespect. The audacity."
Comments
comments