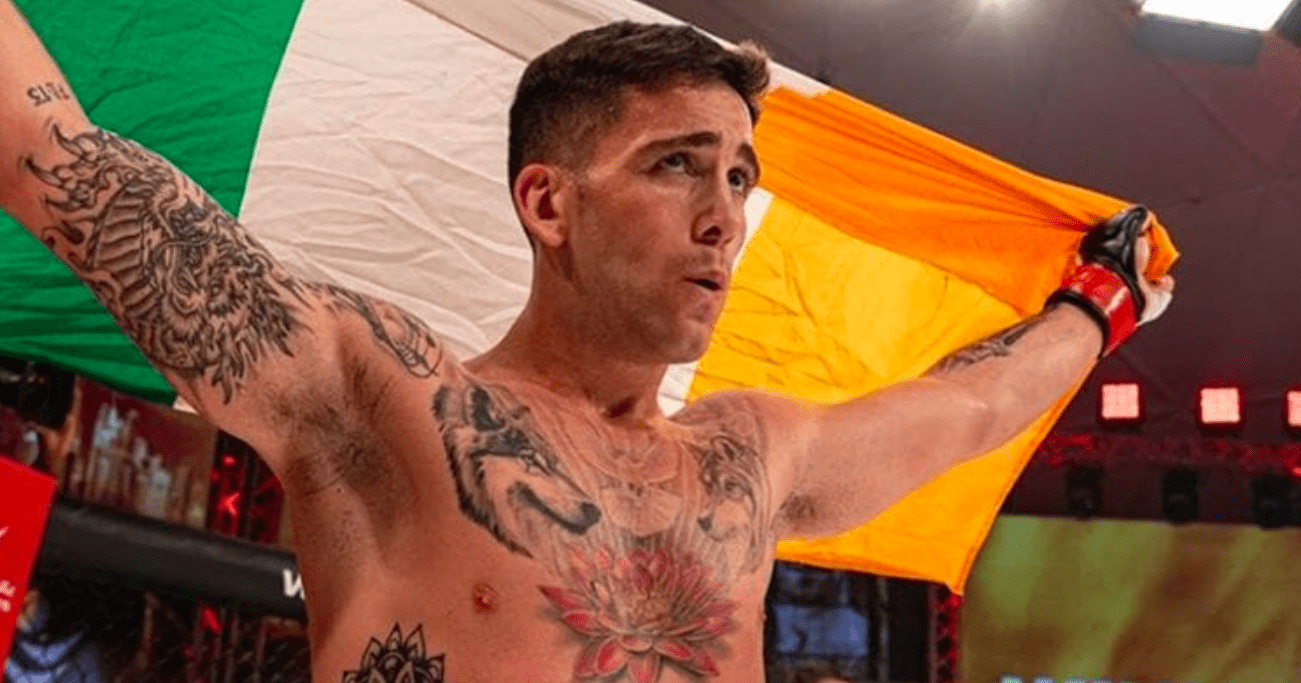 This weekend Dean 'The Sniper' Barry will become the latest in an ever-lengthening list of Irish UFC fighters — and the SBG Charlestown man, who has trained extensively under Owen Roddy, says that he is taking inspiration from the only man to hold a tricolour aloft alongside UFC gold.
Barry (4-1) will take on Mike Jackson on the undercard of Saturday night's event inside the UFC Apex, a fight which comes after his initial debut was delayed for a variety of reasons and as he told Give Me Sport, the opportunity is a welcome one.
Met Mike today actually a really nice fella looking forward to having some fun on Saturday. Those who said I'm way smaller think again. pic.twitter.com/nHVJMrINEy

— Dean Barry (@deanbarry92) April 20, 2022
"I'd just become a new father and I was going through a lot of stuff with my son, a lot of custody stuff with him, so I was in a really bad place," he said. "I hadn't seen him in like six months. I was going through a really hard time with that and I lost my granny in Covid, and my granny was like my mum, she was my rock.
"I went through so much stuff at the time and I was getting denied visas, there was no work, and I was just in a really bad place in my life.
"I was drinking really heavily – I'm not saying I was a mad drinker but I was going out partying a week or two out from a fight, I was drinking and stuff because I was escaping things in my life.
"Now I live a really healthy life. I barely ever drink, I hardly ever go out, I'm with my son all the time and my girlfriend, we're having a baby. I'm just really happy and content with my life at the minute. My mind is real healthy."
The bar for Irish UFC debuts was set in Stockholm by Conor McGregor all the way back in 2013 — and Barry says that he can't help but take some inspiration from those who came before him.
"At the end of the day if you don't take inspiration from what he [McGregor] has done in the sport, you're crazy," said Barry. "I mean, look what he has done. He's a multi-millionaire two-weight champion, he's had some fantastic fights, he's brought some fantastic nights for Ireland, for all of us to watch.
"I was a big fan watching his fights growing up before I did MMA, I'd always stay up and watch. When Conor was fighting, it'd be a crazy night with your friends."
Comments
comments