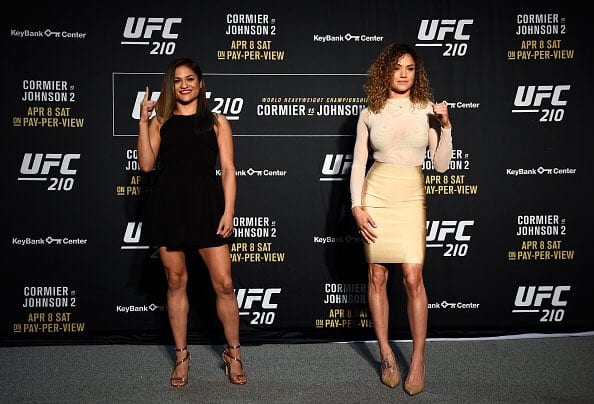 The New York State Athletic Commission continues to confuse.
After initial reports from multiple reporters that the Pearl Gonzalez versus Cynthia Castillo fight from tomorrow night was cancelled due to Gonzalez' breast implants, and even after Gonzalez was informed herself that she would not be competing, it appears the bout will go ahead.
Earlier this morning, the NYSAC had informed Gonzalez that due to a section in the NYSAC's code, she would be ineligible to compete in the state.
"Due to the concern over rupture, boxers who have breast implants are not eligible to box in New York," the section reads. "Boxers who have had breast reduction surgeries are eligible to box."
Now however, it appears UFC officials have been able to negotiate with the commission, and Gonzalez will now be able to make her debut tomorrow night after all.
STOP listening to web sites and whoever. If u don't hear it from us it's probably not true. THIS FIGHT IS ON!!!! pic.twitter.com/tnbzWyAz5w

— Dana White (@danawhite) April 7, 2017
The saga basically sums up today's events, with the NYSAC coming under repeated scrutiny. During this morning's weigh-ins, commission officials appeared to ignore UFC light heavyweight champion Daniel Cormier's pushing down on a towel to aid him in making championship weight.
All in all, it's been a rough start for New York, who have been criticised on numerous occasions ever since the sport was made legal in the State last year.
NYSAC confirms Pearl Gonzalez was cleared after "careful consideration and review, including a conversation with her treating physician."

— Brett Okamoto (@bokamotoESPN) April 7, 2017
—
Comments
comments