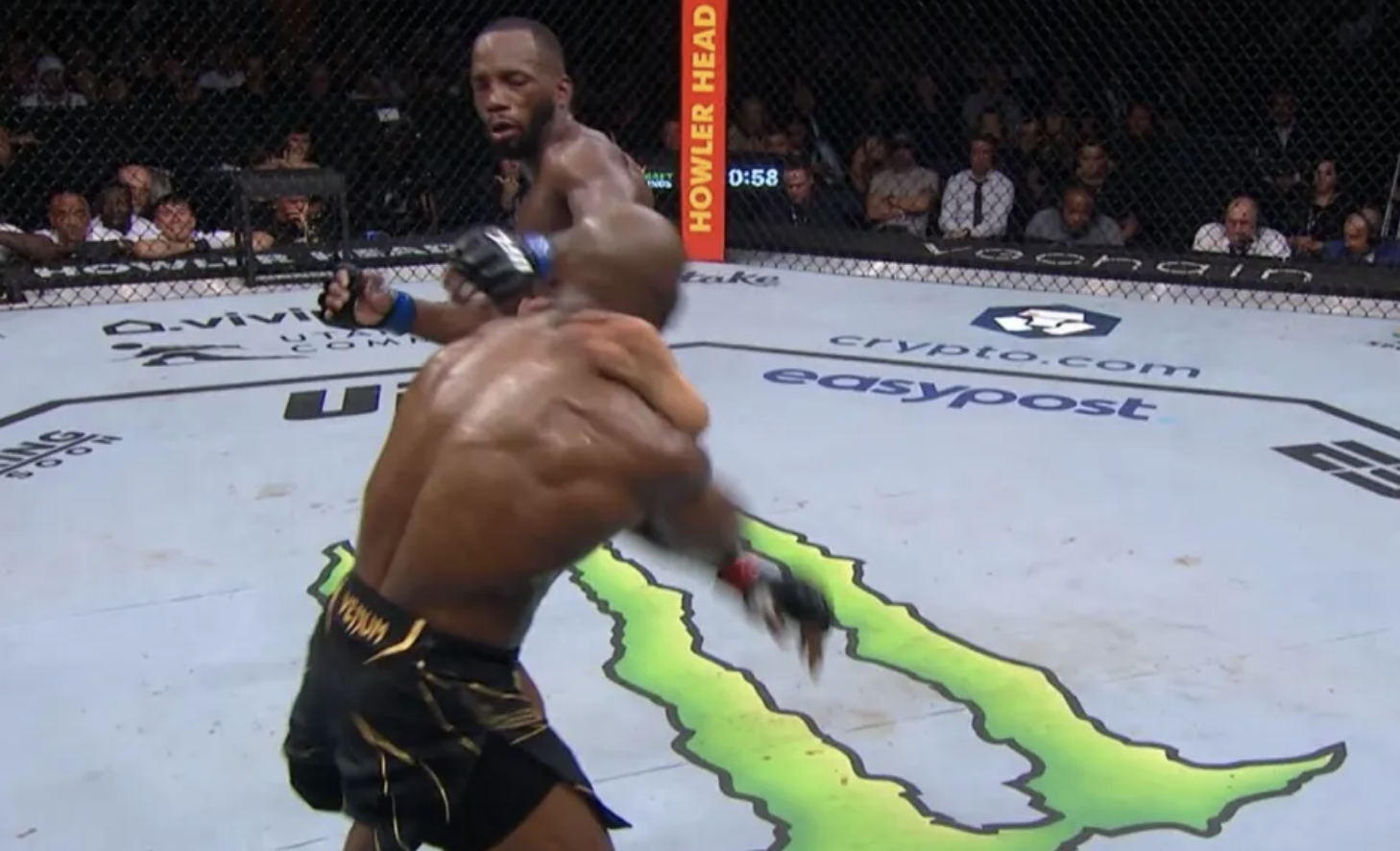 Prior to his meeting with Leon Edwards last month, Kamaru Usman hadn't tasted defeat in more than nine years.
In the main event of UFC 278 in Salt Lake City, Utah last month, Usman seemed to be nailed on cert to extend his sequence of wins to 16 in the UFC, an accolade which would have tied him with Anderson Silva. But in the blink of an eye, that run came crashing to a halt when Edwards disguised a high kick behind his left straight,  which separated Usman from his senses and claimed the UFC welterweight title in the process for the Jamaican-born Brit.
And speaking to Joe Rogan on his popular podcast this week, Usman detailed the experience in which he says that Edwards robbed him of about 20 minutes of his memory.
"I watched the fight over, I'm good," the former champ told Rogan, as noted by MMA Fighting. "I was talking, I talked to Trevor [Wittman], I talked to everyone, because you know you go back and then you go in the medical tent and they take care of you and all of that. I talked to my family, I hugged everyone, because it was on video and everything. I remember sitting. It was like, Leon gave me a 20-minute nap.
"I was laughing hysterically in the hospital because I had to go in to get scanned and all of that, which everything was fine. Immediately I come to, I'm in the ambulance, they're asking, 'Do you know where you are?' I'm like, 'Yeah, Salt Lake City. UFC 278.' They're like, 'What's your date of birth?' I answer them. They're like, 'Wow, perfect.' I answered everything perfectly."
After a difficult first round in which he was taken down for (arguably) the first time in his UFC career, Edwards worked towards Usman's back and attempted to sink in a choke in a sequence which clearly won him the round — but Usman began to assert his authority as the fight wore on, and claimed the next three rounds on the scorecards.
But when it came to the finish, Usman says he was beaten to the punch.
"What I wanted to do was set him up and I was going to throw the punches that he couldn't see and I wanted to sit him down and get him out of there," Usman explained. "I wanted to throw with conviction like I did with Masvidal and get him out of there. What I'm going to do is shake left, shake right and then I'm going to let it go, but I've got to get him moving first, and I didn't do a great job of that.
"I'm moving, moving, OK, I've got him set up, which I really didn't. I shake left, I shake right, and I'm sitting in an ambulance and they're asking me, 'Do you know where you're at?' I'm like, 'What the f*ck?'"
Comments
comments