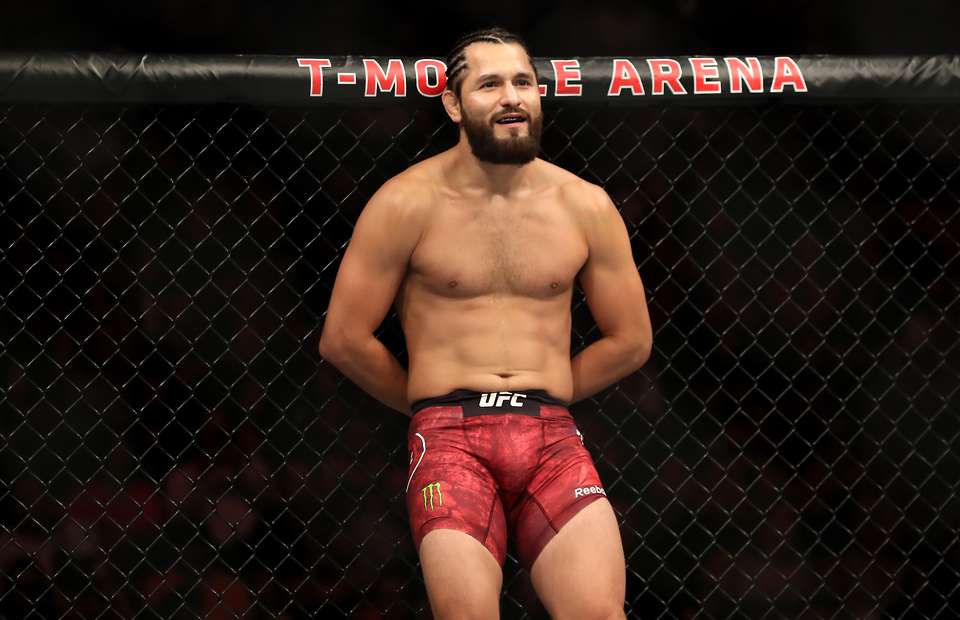 Less than a year after he came up short on six days' notice in his first world title opportunity against Kamaru Usman, Jorge Masvidal says this weekend's rematch will prove who the true top 170-pound fighter in the UFC is.
Masvidal was drafted in last year to replace Gilbert Burns on short notice, but was defeated by clear-cut unanimous decision after five rounds of action. Since then, though, Masvidal has been keen to make known his feeling that the result, and his performance, would have been different had he had the usual time to prepare.
This time around there will be no such excuses, but Masvidal says he takes issue with Usman's description of him as a so-called "journeyman".
""I'll tell you one thing so you can right away dissect that statement," Masvidal told Yahoo! Sports. "If Kamaru takes a fight against me on six days' notice with 20 pounds to cut, I finish him in the first or second round. That's a great fighter. He doesn't go to a decision with me, and (he) f*ckin' knows that. That's why he was hugging me for dear life.
"Was I a great fighter that night? Nope, I was not a great fighter that night. Will I be a great fighter on April 24 and show the vast difference between me and 'Hug Every Man That I've Ever Seen' Kamaru Usman? Yeah. I'm gonna show the world the difference between good and great."
The winner of this weekend's UFC 261 main event, which will be the first UFC card in more than a year to have a full capacity of fans attending, will likely set the welterweight landscape going forward, with the winner expected to be ushered into a title defence against Colby Covington — a fighter who has an in-built history with both.
And with Leon Edwards, the other man listed towards the top of the rankings, due to fight Nate Diaz in three weeks' time, the 170-pound fold looks set to be a lot clearer this time next month than it is today.
Comments
comments