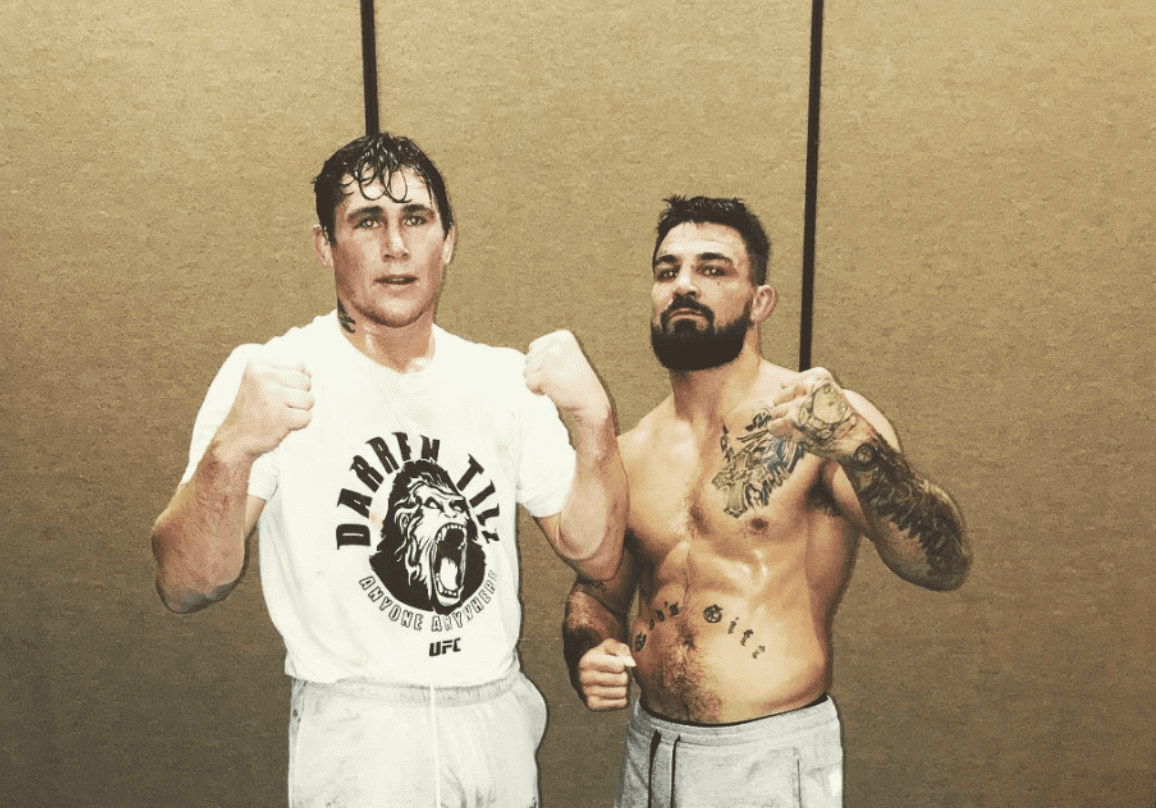 With Mickey Gall now in his rear view mirror following Saturday's UFC Vegas 4 event, Mike Perry has once again fixed his crosshairs on England's Darren Till.
The Perry-Till rivalry has been simmering over in recent weeks, mostly down to a series of social media back and forths between the two fighters but Perry doesn't seem to have seen the funny side, and has spoken (at GREAT length) in recent weeks of his desire to arrange a fight with Till — even if it means it would be on the streets.
Till had seemed keen to bury the hatchet with Perry, even going so far as to post a conciliatory message on social media in which he wished Perry good luck ahead of Saturday's bout, as well as posting the latest in what has been a series of humorous doctored photos online showing a hybrid of him and the American brawler.
View this post on Instagram
Apparently, though, a fire still burns deep within Perry.
"I want to go to South Florida and work with Yoel Romero and feel that 185lbs weight class. Man, 170lbs is such a great place for me, but I want to fight Darren Till. I do want to fight that guy," Mike Perry said in his warning to Darren Till at the post fight press conference.
Check out Perry's comments in full below:
–
Comments
comments