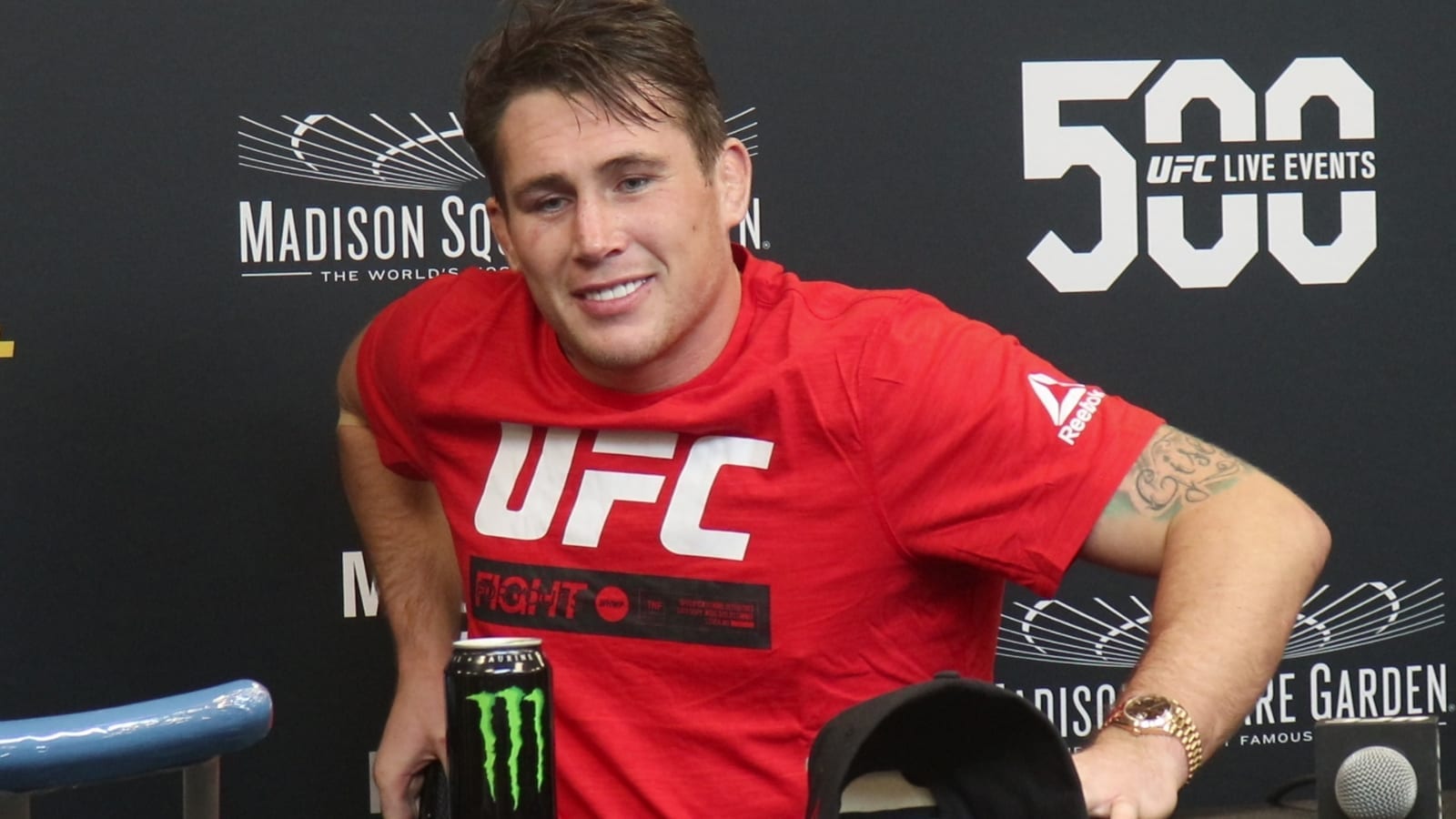 Darren Till's debut as a UFC middleweight came as respite to a strange week. 
The Liverpool native had selected a tough task for his first fight at 185-pounds in Kelvin Gastelum, a fighter considered by most to be among the most robust challenges in the weight class but after an unusual fight week which saw Till arrive in New York on the Thursday, leaving little time for acclimatisation, he put on a measured, tactical performance to neuter any threat that the American posed.
Till's tactic were plain to see: use his movement and footwork to set up a strike (preferably his straight left) and then rush in to clinch before Gastelum could mount a riposte. It was an effective strategy if not quite the crowd-pleasing assault which characterised his one-round demolition of Donald Cerrone in Poland a couple of years ago and culminated in what should have been a unanimous decision, were it not for the rogue scorecard of one judge who awarded the fight 30-27 to Gastelum.
The win moves Till up to the fifth spot in the middleweight fold and apparently straight into the crosshairs of one of the division's most bankable stars.
"I can see him, he's going to stay in the middleweight division and he's going to be dangerous," Robert Whittaker said of Till to Grange TV via BJPenn.com. "Now he's in the top-five. I'm going to have to fight him.
"He looked great. Whenever anyone puts a mic in his hands, I love it, I tune in. I'm going to have to fight him. I'm going to have to fight him."
A fight with Whittaker would presumably be more acceptable for Till than the man Whittaker recently defeated twice, Yoel Romero, who Till has made little secret of wanting no part of.
"F*ck that guy" Till recently said of the Cuban Olympian. "I don't want to fight him. He's a beast."
Whittaker, meanwhile, will look to rebound from his title defeat to new champion Israel Adesanya — another fighter tentatively linked to a match with the English striker.
Comments
comments